USMEXFUSION en Semana Internacional UT Centro de Veracruz, Córdova, Ver, MX. Oct 7-8, 2014
Posted on Oct 7, 2014 by Administrator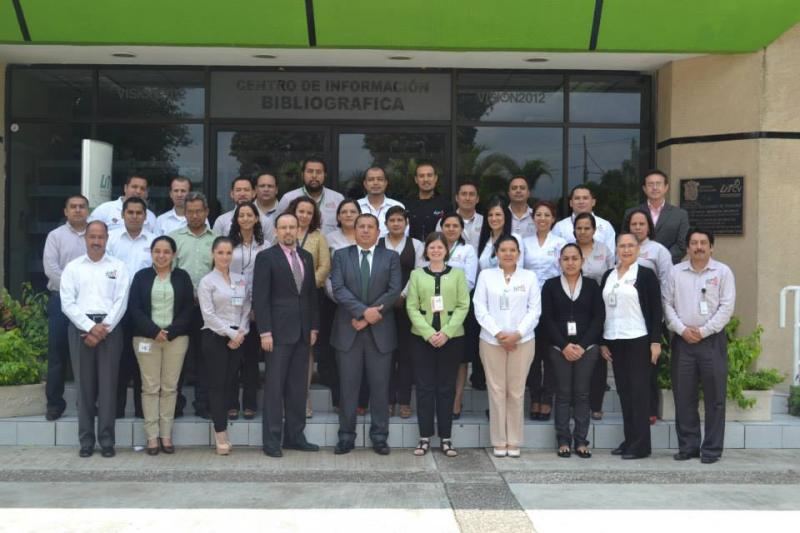 Oct. 7, 2014
USMEXFUSION visitó la Universidad Tecnológica del Centro de Veracruz en Oct. 6 y 7, 2014, para participar en la semana internacional de la institución. USMEXFUSION dio una presentación a estudiantes titulada "Importancia del Aprendizaje Global y Cómo Lograrlo" (The Importance of Global Learning and how to Achieve It). La plática incluyó un ejercicio de auto-evaluación donde los estudiantes tuvieron que analizar sus propios niveles de competencias globales, actitudes y habilidades.
Oct. 8, 2014
USMEXFUSION continuó su participación en la semana internacional de la Universidad Tecnológica Centro de Veracruz con un taller de internacionalización integral. El rector de la UTCV, Ing. Guillermo Lozano Sánchez, enfatizó la importancia de la internacionalización integral institucional para desarrollar estudiantes y graduados globalmente e interculturalmente competentes. El taller fue fructífero con la participación activa de directivos, mandos medios, y coordinadores de la universidad. La Dra. Carol Stax Brown, Presidenta de CCID, apoyó a USMEXFUSION, vía Skype, para dar inicio a este evento con comentarios introductorios estimulando a la institución a trabajar en internacionalización integral. El Dr. Don Matthews, asociado de CCID, también participó a distancia para compartir su valiosa experiencia con los participantes.
---
Contact Us
carlos@usmexfusion.org

English Tel. US +1 281 771 9254
Español Tel. US +1 281 771 9254
Online Academy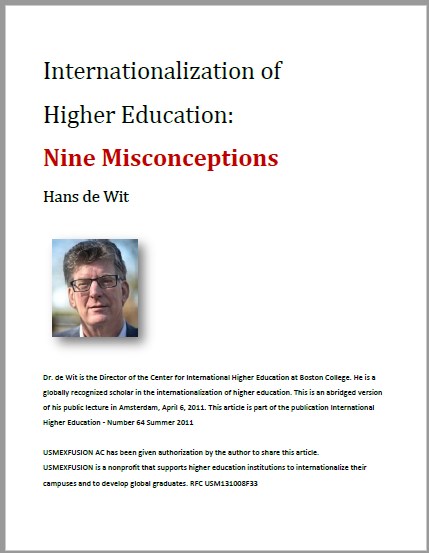 Download this article by entering your email below. You will receive other useful resources.