Internationalize Your Classroom through COIL (Collaborative Online International Learning)
Jon Rubin
COIL is not a technology or a platform, but is rather a new teaching and learning paradigm that develops cross-cultural awareness across shared learning environments. It is a format of internationalization at home that spans the world, utilizing the Internet to connect students and professors with their peers abroad. Initially, teachers from two cultures work together to develop a shared syllabus, leading to experiential and collaborative student engagement and learning. The courses give new contextual meaning to the ideas and texts they explore, while providing students new venues in which to develop their cross-cultural awareness. Classes may be online or more often are offered in blended formats with traditional face-to-face sessions taking place at both institutions, while collaborative student work takes place online. Cooperating teachers work closely with all students, but in most cases these students are enrolled, charged tuition (if there is any), and are awarded grades only at their home institution.
Course One: COIL for Instructors and Professors
This section will explore collaborative methods, strategies and tools which instructors may employ when designing COIL modules or courses. We will introduce the process of working with partners at other universities, aligning learning outcomes, and we will highlight best practices and potential pitfalls to successful COIL course implementation.
Course Two: COIL for Academic Affairs and International Programs Officers
While COIL practice takes place between students in classes led by professors, to successfully establish and sustain COIL requires leadership and support from staff and administrators in the international programs, academic affairs and technology offices of your university. This section will explore how your institution can successfully mount a COIL initiative, discussing the likely role that various campus stakeholders must play. We will also introduce how to connect COIL to study abroad and physical exchange programs, how to create appropriate partnership linkages, And the challenges of scaling the COIL enterprise.
Characteristics of a course
Duration of a course: Training takes place over a two-week period.
Capacity of a course: Up to 20 participants from ONE institution.
Modality: Online through the USMEXFUSION Academy educational platform
The course structure:
1. Training starts with a 1st LIVE presentation with Q&A (1.5 to 2 hours). After the live session, the expert will share with participants two readings (minimum).
2. Three days after the live session, based on the content and direction of the first live discussion, the expert would shape the questions he/she would pose in three forums. He/She would then give about a week for participants to add to forums from stimulating discussions, and replying when necessary.
3. Once forums close, a 2nd LIVE presentation would be scheduled so that the expert addresses main points from the forums and an open discussion will follow. This 2nd LIVE discussion takes place towards the end of the second week of training.
Course cost (This set amount includes up to 20 participants from the institution that pays for the course.):
Contact us at carlos@usmexfusion.org for a quote.
To reserve a course the institution must have paid 50% or the total cost of the course with a minimum of 2 weeks prior to the course start date. Reserve a course by contacting Carlos Huerta at carlos@usmexfusion.org
Member Institutions of our partner organizations receive a 10% discount.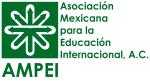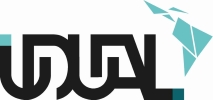 Expert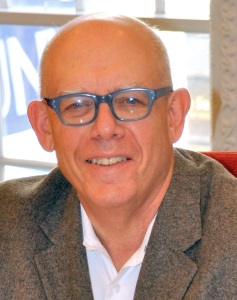 Jon Rubin was Founder and Director of the SUNY COIL Center from 2006-2017. He directed the National Endowment for the Humanities funded: COIL Institute for Globally Networked Learning in the Humanities (2010-13), which engaged 47 U.S. and international universities in COIL course development. He also led the COIL Center's award program with the American Council for Education supporting Technology to Internationalize (2013-14), and directed the COIL Center's Stevens Initiative project in the MENA region (2016-17) and launched the State Department funded US-Mexico Multistate COIL project which linked 18 Mexican higher education institutions with peer US campuses.
Rubin previously was Associate Professor of Film/New Media at SUNY Purchase where he developed a Cross-Cultural Video course in which SUNY students co-produced videos with students in Turkey, Russia, Mexico, Belarus, Lithuania, and Germany. His films have been shown internationally and his Floating Cinema surprised viewers at waterfront screenings in the US and internationally. He received Guggenheim, NEA and Fulbright fellowships. Recently he created COIL Consulting (coilconsult.com) to support universities launching their own COIL initiatives. He lives in Brooklyn, New York and can be reached at: jon(at)coilconsult.com
Payment Information
International (outside of Mexico) Wire Transfer in US dollars
Beneficiary Bank: Scotiabank Inverlat SA
SWIFT: MBC0MXMM
ABBA: 21000021
Name of Recipient: USMEXFUSION AC
Account Number: 04306573010
CLABE: 044670043065730108
Address: Blvd. Sto. Tomas 220 Edif. G6 Lomas del Marmol
City: Puebla
State: Puebla
Country: Mexico
Zip Code: 72574
If Intermediary Bank information is required: JP Morgan Chase Bank
New York, N.Y.
SWIFT: CHASUS33
ABA 021000021
Important: Once payment has been made, please send us an email with a scan or screenshot of the payment details at info@usmexfusion.org
Domestic (Mexico) Electronic Transfer / Bank Deposit (MXN Pesos)
Bank: Scotiabank Inverlat SA
Name of Recipient: USMEXFUSION AC
RFC: USM131008F33
Account Number: 04306573010
CLABE: 044670043065730108
Important: Once your payment has been made, please send us an email with a scan or screenshot of the deposit/transfer details at info@usmexfusion.org