USMEXFUSION Presentation on STEMP Teaching Method at the virtual conference GEC15 - Nov 17, 2015
Publicado el 18 Nov, 2015 por Administrator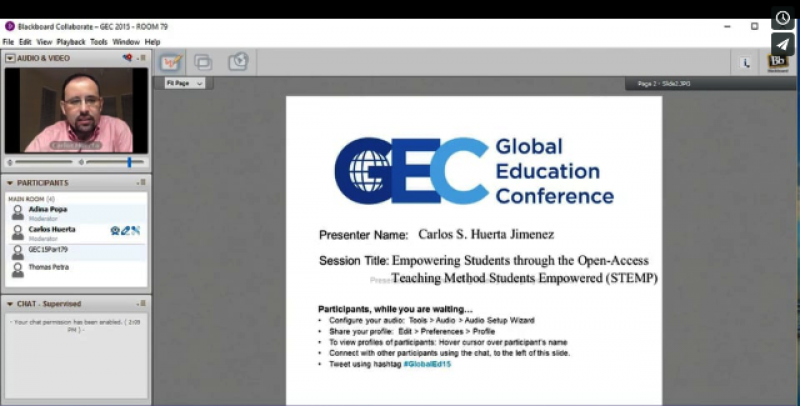 USMEXFUSION presented on the Teaching Method STEMP (Students Empowered) at the 6th International Virtual Global Education Conference 2015 http://www.globaleducationconference.com/ on Tuesday November 17th, 2015.
Title of the presentation: Empowering Students through the Open-Access Teaching Method Students Empowered (STEMP)
Watch the presentation below:
---
Contáctenos
carlos@usmexfusion.org

Español Tel. US +1 281 771 9254
English Tel. US +1 281 771 9254
Academia En Línea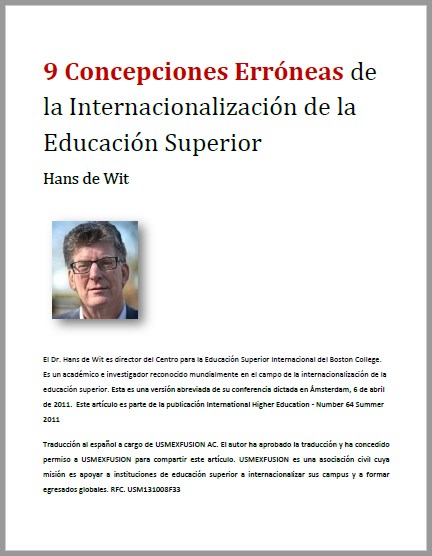 Descargue este artículo ingresando su email abajo. Recibirá otros recursos útiles.