The First Latin American Forum of Technological and Polytechnic Universities - Pachuca, Hidalgo, Mexico Oct. 23, 14
Publicado el 18 Nov, 2014 por Administrator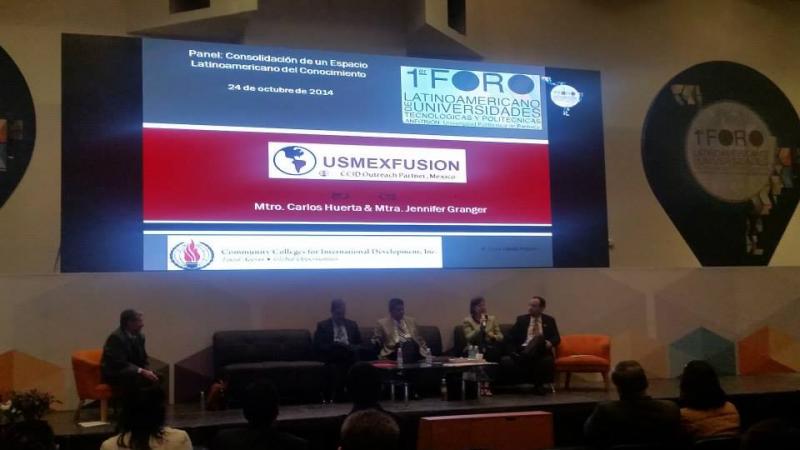 USMEXFUSION represented CCID at the first Latin American Forum for Technological and Polytechnic Universities organized by UDUAL, the Association of Universities of Latin America and the Caribbean, and the Polytechnic University of Pachuca. There were approximately 300 attendees, mostly rectors and directors of various institutions from across Latin America, including Mexico, Panama, Costa Rica, Panama, Argentina, and Brazil. USMEXFUSION was part of a panel and presented about CCID, institutional comprehensive internationalization and CCID´s System for Comprehensive Internationalization, including the Spanish version of CCID´s Framework for Comprehensive Internationalization. Many contacts were made and letters of intention signed.
---
Academia En Línea
Contáctenos
Español Tel. US +1 281 771 9254
English Tel. US +1 281 771 9254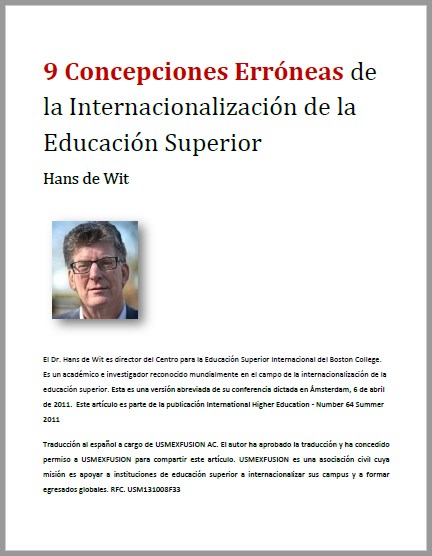 Descargue este artículo ingresando su email abajo. Recibirá otros recursos útiles.
¿Desea apoyar la
Misión de USMEXFUSION?