Internationalising Learning Outcomes
Jos Beelen
International education is increasingly focusing on outcomes for students rather than on activities. Capturing internationalisation in learning outcomes is what determines the quality of internationalisation. Learning outcomes for internationalisation are often 'added on' to existing learning outcomes, but there is agreement that they should be integrated in existing learning outcomes of programmes of study.
This course supports faculty in internationalising learning outcomes for their own discipline and programme. Faculty will not only reflect on meaningful internationalisation in their discipline but will mainly work with hands on tools to internationalise existing learning outcomes.
Internationalisation at Home: A Systemic Approach
Jos Beelen
The concept of Internationalisation at home aims to bring internationalisation to all students, not only to the mobile minority. This means that potentially, all faculty are involved in the internationalisation of teaching and learning. Faculty are the new 'owners' of internationalisation.
This requires a new role of the traditional stakeholders in internationalisation, such as international officers and policy advisors for internationalisation. They will increasingly work with deans, managers, educational specialists and professional developers. This course focuses on how international officers and policy advisors can be effective in integrating internationalisation in the systems of the university.
Características de un curso
Duración de un curso: 6 días (lunes a sábado)
Cupo de un curso: Hasta 20 participantes de UNA institución. Curso dedicado sólo a UNA institución. Todo el personal clave = +apoyo y +resultados
Modalidad: En línea a través de la plataforma USMEXFUSION Academy
Cursos asincrónicos. Los participantes NO se tienen que conectar en horarios específicos. Realizan las actividades en tiempos que sus agendas permiten:
Interactuan con el experto y con otros participantes por medio de los foros de discusión cada día
Ven una presentación en video facilitada por el experto (video pregrabado y hecho exclusivamente para cada curso)
Revisan y discuten materiales electrónicos y ligas compartidas por el experto
Costo por un curso (Esta cantidad fija incluye hasta 20 participantes de la institución que paga por el curso. Curso dedicado sólo a UNA institución.):
Países de Ingresos Medios y Bajos: $ 2,200 USD
Países de Ingresos Altos: $ 2,700 USD
En México: $ 35,000 MXN + IVA
Clic aquí para ver la lista de países por categoría de acuerdo a la International Association of Universities.
Para apartar un curso la institución o el consorcio de institutiones debe haber pagado el 50% o el total del costo del curso mínimo con 2 semanas antes de la fecha de inicio del mismo. Reserve un curso contactando a Carlos Huerta en el correo carlos@usmexfusion.org
Instituciones Miembros de nuestras organizaciones aliadas reciben 10% de descuento.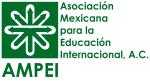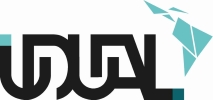 Experto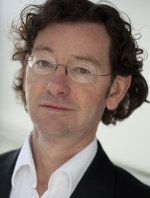 Dr. Jos Beelen is senior policy advisor for internationalisation at the Amsterdam School of International Business and senior researcher at the research group 'International cooperation' at The Hague University of Applied Sciences. He is also Honorary Research Fellow at Coventry University.
He was the editor of EAIE's 'toolkit' Implementing Internationalisation at Home (2007) and has since written a range of articles on this topic, often co-authored with researchers from Europe and Australia. Jos is a senior trainer for the European Association for International Education (EAIE).
His research focuses on internationalisation of learning outcomes in academic programmes, particularly on developing the skills of academic staff that enable them to assume ownership of curriculum internationalisation.
Información de Pago
Depósito o Transferencia Electrónica Nacional (México / pesos)
Banco: Scotiabank Inverlat SA
Nombre en la cuenta: USMEXFUSION AC
RFC: USM131008F33
CLABE: 044670043065730108
Número de Cuenta: 04306573010
Importante: Ya que se haya hecho el pago, favor de mandarnos un email con un escaneo o captura de pantalla de los detalles del pago a info@usmexfusion.org
Pago Seguro en Línea (sólo para pagos internacionales en US dólares)

2Checkout.com Inc. o 2CO (Ohio, USA) es un facilitador de pago electrónico seguro proveído por USMEXFUSION AC.
2CO le permite elegir su idioma y su moneda.Puede usar Tarjeta de Crédito/Débito & PayPal. No se agregan cargos por procesamiento del pago.
Antes de hacer un pago por medio de 2CO, USMEXFUSION le enviará una pre-factura con una liga electrónica de pago.
Transferencia Electrónica Internacional (pagos fuera de México son en US dólares)
Banco Beneficiario: Scotiabank Inverlat SA
SWIFT: MBC0MXMM
ABBA: 21000021
Nombre en la cuenta: USMEXFUSION AC
Número de Cuenta: 04306573010
CLABE: 044670043065730108
Dirección: Blvd. Sto. Tomás 220 Edif. G6 Lomas del Mármol
Ciudad: Puebla
Estado: Puebla
Páis: México
Código Postal: 72574
Si se requiere información de Banco Intermediario: JP Morgan Chase Bank
New York, N.Y.
SWIFT: CHASUS33
ABA 021000021
Importante: Ya que se haya hecho el pago, favor de mandarnos un email con un escaneo o captura de pantalla de los detalles del pago a info@usmexfusion.org