Members of this board express opinions in relation to the performance of the Executive Director and the Association. They advise USMEXFUSION, A.C.in the planning, implementation and assessment of initiatives and projects.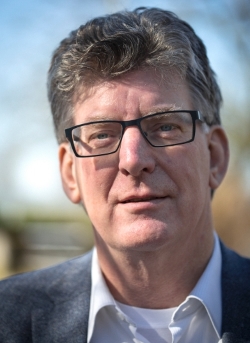 Hans de Wit
Dr. de Wit earned his bachelors, masters and PhD degrees from the University of Amsterdam. He is the Director of the Center for International Higher Education at Boston College. He is a globally recognized scholar in the internationalization of higher education. He is founding member and past president of the European Association for International Education (EAIE). He is a member of the Internationalisation Advisory Boards of Stenden University of Applied Sciences in The Netherlands, the University of Göttingen in Germany, the People's Friendship University RUDN in Russia, the Universidad Cooperativa in Medellin, Colombia, and the Center for Higher Education Internationalisation at the Catholic University in Milan, Italy. He is a Research Associate at the Unit for Higher Education Internationalisation in the Developing World at the Nelson Mandela Metropolitan University (NMMU), Port Elizabeth, South Africa, and the Amsterdam University of Applied Sciences. He has received several awards: EAIE (1999 and 2008), NAFSA (2002), CIEE (2004 and 2006), University of Amsterdam (2006), AIEA (2006 and 2013) and AMPEI (2014).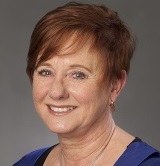 Betty Leask
Betty Leask is an internationally respected leader in internationalization of the curriculum, an area in which she has researched and published extensively since 2001. She is currently Professor of Internationalization and Pro Vice-Chancellor Teaching and Learning at La Trobe University, Melbourne where she leads curriculum innovation and change across the institution. Her national teaching fellowship on Internationalization of the Curriculum in Action (2010) engaged academic staff in different disciplines in internationalization of the curriculum (www.ioc.global ). This work resulted in the development of a conceptual framework of internationalization of the curriculum of relevance to university and disciplinary leaders, scholars, curriculum designers and teachers and a number of related publications, including her latest book, Internationalization of the Curriculum, published in 2015 by Routledge. Professor Leask is Editor-in-Chief of the Journal of Studies in International Education and Honorary Visiting Researcher at the Centre for Higher Education Internationalization, Universita Cattolica del Sacre Cuore in Milan.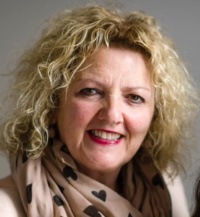 Elspeth Jones
Elspeth Jones is Emerita Professor of the Internationalisation of Higher Education, Leeds Beckett University, UK and Honorary Visiting Fellow, Centre for Higher Education Internationalisation, Università Cattolica del Sacro Cuore, Milan. With over 35 years in international education, her specialisms include personal, professional and employability outcomes from international mobility, strategic leadership, internationalisation of the curriculum at home and abroad, global citizenship and intercultural competence development. Elspeth is Chair of the European Association for International Education's Expert Community on Internationalisation at Home and Visiting Professor at several European universities. She has published widely and is series editor for Internationalization in Higher Education (Routledge). She is a member of the Editorial Board of the Journal of Studies in International Education and winner of the EAIE's Tony Adams Award for Excellence in Research.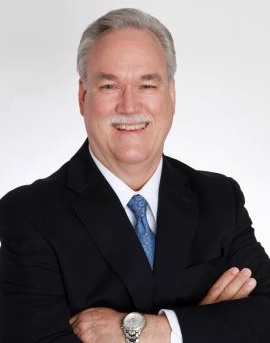 Dr. Matthews holds a BA in History, MEd in community college teaching/Latin American Studies and PhD in Higher Education Administration. He is an international education consultant and a Community Colleges for International Development (CCID) personal associate. Executive experience includes: Scholar-in-Residence Latin American Fulbright Program; Director of Development, Center for International Business Education; Florida-Caribbean Institute, and Associate Vice President for Global Education at Daytona State College. He administered the U.S. State Department's Community College Initiative. He was instrumental in developing the first community college in the Dominican Republic and upgrading and rebranding the Bahamas Technical Vocational Institute. He has published and presented on international education, the development of the community college model worldwide and international education strategic planning.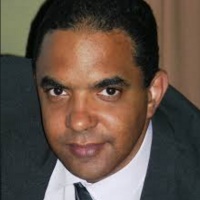 Carlos Alberto Vigil Taquechel
Carlos Alberto Vigil Taquechel is a consultant in internationalization and international higher education cooperation. He is a graduate in the field of international relations and has a long experience in management of university projects. His career has focused in the field of higher education in the context of the institutional relations of the European Union and Latin America. He has coordinated and actively participated in programs, projects and actions of international higher education cooperation in the Euro-Latin American space of higher education. He was coordinator of the Office of International Projects of the Ministry of Higher Education of Cuba. As a consultant he has given courses on project management at several universities in Latin America. He is an evaluator of the Horizon 2020 Program of the EU.