Partners
As part of the Online Professional Development that USMEXFUSION offers, a series of courses will be held in September and October 2016 through USMEXFUSION´s Online Academy. Each course lasts 5 days, Mon - Fri. This event´s theme is Building Institutional Capacity for Internationalization at Home.
These courses are executive/short courses for HEI executive leadership, middle-managers, faculty and staff. Each course provides concepts and strategies to support the comprehensive internationalization of higher education institutions. They are interactive introductory courses. Participants will take away concrete ideas to be able to apply in their own contexts. Please scroll down for course descriptions and expert biography summaries.
In each course, participants complete the following (from a computer, tablet, smartphone):
Watch a video presentation facilitated by the expert (pre-recorded video available to participants only)
Access electronic materials and links shared by the expert
Interact with the expert and other participants through forums for five days
Network through an integrated social networking platform
Approximate time needed for the completion of a course: 30 min/day
Maximum participants per course: 20
Participants receive a certificate of completion for each course they complete.
Registration Fees
USMEXFUSION Members - $120 USD/course / Non-Members - $150 USD/course
USMEXFUSION Mexican Members - $1,500 MXN/course / Mexican Non-Members - $2,000 MXN/course (Precios No Incluyen IVA)
CCID, Partners of the Americas, UDUAL, CONAHEC, AMPEI, CCIE, FCIE and AUALCPI Members get a 10% discount.
10% off if you register for 3 or more courses
20% off Group Registration (minimum 5 participants)
Payments are transferable but not reimbursable.
For group registrations, please contact us at info@usmexfusion.org
Courses
September 12 - 16, 2016
A Practitioner's Guide to Internationalization at Home
Donald Matthews
Internationalization at home (IaH) is not a new concept but is now being more seriously considered among practitioners. This course will examine the current definitions of IaH and implications for institutions of higher education including technical universities, community college type institutions and higher education technical institutes. The focus of the course will be on IaH activities at the lower division undergraduate level or the first two years of an undergraduate bachelor's or technical degree. Barriers will be identified and how to overcome them, strategies discussed, and ways to ensure quality and positive outcomes examined. The kinds of administrative structures to ensure progress and continuity in developing IaH will be discussed as well as strategies to build institutional capacity including identifying funding and other necessary resources for IaH.
Septiembre 19 - 23, 2016
Los Fundamentos para una Internacionalización Integral Institucional
Maximiliano Sainz
El presente curso tiene como propósito explicar la internacionalización de la Educación Superior y sus implicaciones concretas para el desarrollo de una estrategia institucional. Definiremos la internacionalización, sus tendencias actuales y veremos los componentes claves que la constituyen. Reflexionaremos sobre las motivaciones institucionales, los obstáculos, las metas a alcanzar y los mitos a vencer. Describiremos también los roles y responsabilidades respectivas a los actores institucionales y los primeros pasos a realizar para la puesta en marcha de una planeación institucional de internacionalización. El curso tiene como objetivo general de favorecer la apropiación del concepto de internacionalización por parte de los actores institucionales.
Septiembre 26 - 30, 2016
Auto-evaluación, Aseguramiento de la Calidad e Internacionalización
Hans de Wit
La internacionalización no es una meta en sí misma, sino un medio para mejorar la calidad en la educación, la investigación y el servicio a la sociedad. ¿Cómo se relaciona la internacionalización con el aseguramiento de la calidad?, ¿cuáles son las herramientas e instrumentos para mejorar la calidad de la internacionalización y cómo podemos medir si una institución o un programa puede ser evaluado como uno con una buena o excelente calidad en sus dimensiones internacionales?, ¿cómo estos recursos pueden apoyar a las instituciones de educación superior, educadores internacionales, al aseguramiento de la calidad, y a directores de programas, en sus políticas y estrategias?. Estas preguntas serán discutidas a partir de la literatura existente actualmente y listas de indicadores e instrumentos.
Octubre 3 - 7, 2016
Introducción a la Gestión de Proyectos para Programas Europeos
Carlos Taquechel
El curso tiene como objetivo dotar a los participantes de las herramientas y conocimientos básicos de la gestión de proyectos para presentar una propuesta de calidad a programas de la Union Europea. El curso se focalizará en los principales elementos que deben ser tomados en consideración por las instituciones de educación superior (IES) latinoamericanas durante la fase de diseño y formulación de la propuesta. Principales temas a abordar: Identificación del problema y formulación de la idea de proyecto, Identificación de potenciales partners, Conformación del consorcio, Diseño y planificación de la propuesta (Marco Lógico y definición de objetivos, resultados, actividades, indicadores, riesgos e hipótesis), Planificación de actividades, preparación del cronograma, Estimación del presupuesto, Definición de los paquetes de trabajo, Conformación del consorcio y definición de roles y tareas, Plan de sostenibilidad del proyecto, Preparación de perfil de proyecto basado en el Programa Erasmus+ (Ejercicio práctico)
Octubre 10 - 14, 2016
¿Cómo lograr un Compromiso Institucional para la Internacionalización en Casa (IaH)?
María Elvira Prieto
La comunidad académica y administrativa de las Instituciones de Educación Superior son actores fundamentales en el momento de la implementación de la IaH. Sin embargo, en la actualidad hay dudas conceptuales sobre el significado de este eje de la internacionalización y sobre todo es necesario aclarar la manera de abordarlo desde la administración, desde la enseñanza y desde el aprendizaje. El curso está diseñado para concientizar a los participantes sobre la importancia de la colaboración para lograr resultados cualitativos en el momento de implementar la IaH y así desarrollar una internacionalización integral institucional despejando dudas sobre el rol y la participación de cada miembro en los procesos de la IaH.
October 10 - 14, 2016
Engaging Faculty in Internationalization of the Curriculum
Betty Leask
An internationalized curriculum is an essential element of Comprehensive Internationalization. However it is widely recognized that engaging faculty in the process of internationalizing the curriculum is often difficult. In this course we will explore approaches that have been used to engage faculty working in different disciplinary and institutional contexts in internationalizing the curriculum. We will consider questions such as: 'What is the role of faculty in internationalizing the curriculum?'; 'How can faculty be motivated, prepared and supported to engage in the process of internationalization of the curriculum?'; and 'What motivates and inspires them as well as what 'turns them off' this agenda?' Practical examples, models and case studies from different institutions and courses will be used to assist participants to develop strategies to engage faculty in their institution in internationalizing the curriculum.
Octubre 17 - 21, 2016
La Gestión de Proyectos de Cooperación e Investigación Internacional
Maximiliano Sainz
El presente curso consiste en un primer acercamiento a la gestión de proyectos internacionales en el ambito universitario. Nos centraremos en la gestión de proyectos de tipo investigativos y de cooperación internacional. Definiremos la investigación y la cooperación internacional, describiendo sus características respectivas y sus tendencias actuales. Pasaremos entonces a detallar las diferentes etapas del ciclo de proyecto, haciendo mayor énfasis en los requisitos para la preparación y postulación de un proyecto académico o científico internacional. El curso tiene como objetivo general entender las principales características de la preparación de un proyecto de investigación o cooperación internacional para financiamiento externo.
October 24 - 28, 2016
Diversity, Inclusion and Internationalisation of the Curriculum at Home
Elspeth Jones
Internationalisation of the curriculum and internationalisation at home are sometimes thought of as different concepts. This course will begin by discussing the relationships between the two and go on to explore how focusing on internationalisation can help develop a more inclusive teaching and learning approach for all students from diverse backgrounds, whether 'home' or 'international'. It will consider how academics can introduce alternative and/or global perspectives within the curriculum and tools for supporting them in this endeavour, as well as the kind of intercultural skills and attitudes which may be developed through a curriculum which adopts this approach.
Octubre 24 - 28, 2016
Programas y Herramientas Digitales para la Internacionalización en Casa: Programas de Distinción Internacional, E-portfolios e Insignias Digitales
Paloma Rodríguez
La Internacionalización en Casa suele centrarse en la dimensión curricular y los contenidos de clase. Sin embargo, las experiencias más valiosas para la formación de ciudadanos globales ocurren a menudo durante las actividades extracurriculares. La creación de programas de distinción internacional permite la integración del aprendizaje que ocurre en contextos académicos con las experiencias personales y colectivas que los estudiantes viven fuera del aula. En este curso se proporcionarán ejemplos de programas de distinción internacional y se discutirá su valor como incentivo para la participación estudiantil y el avance estratégico de la internacionalización en casa. Se explicará el uso de portafolios electrónicos (eportfolios) en estos programas como práctica de alto impacto y se analizará su contribución al aprendizaje activo e integral, la reflexión, la formación para el empleo, y la adquisición de competencias globales. Los participantes del curso recibirán manuales y recursos para la aplicación práctica de estos conceptos y metodologías.
---
Experts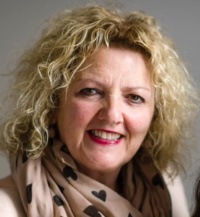 Elspeth Jones is Emerita Professor of the Internationalisation of Higher Education, Leeds Beckett University, UK and Honorary Visiting Fellow, Centre for Higher Education Internationalisation, Università Cattolica del Sacro Cuore, Milan. With over 35 years in international education, her specialisms include personal, professional and employability outcomes from international mobility, strategic leadership, internationalisation of the curriculum at home and abroad, global citizenship and intercultural competence development. Elspeth is Chair Elect of the European Association for International Education's Expert Community on Internationalisation at Home and Visiting Professor at several European universities. She has published widely and is series editor for Internationalization in Higher Education (Routledge). She is a member of the Editorial Board of the Journal of Studies in International Education and winner of the EAIE's Tony Adams Award for Excellence in Research.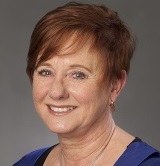 Betty Leask is an internationally respected leader in internationalization of the curriculum, an area in which she has researched and published extensively since 2001. She is currently Professor of Internationalization and Pro Vice-Chancellor Teaching and Learning at La Trobe University, Melbourne where she leads curriculum innovation and change across the institution. Her national teaching fellowship on Internationalization of the Curriculum in Action (2010) engaged academic staff in different disciplines in internationalization of the curriculum (www.ioc.global ). This work resulted in the development of a conceptual framework of internationalization of the curriculum of relevance to university and disciplinary leaders, scholars, curriculum designers and teachers and a number of related publications, including her latest book, Internationalization of the Curriculum, published in 2015 by Routledge. Professor Leask is Editor-in-Chief of the Journal of Studies in International Education and Honorary Visiting Researcher at the Centre for Higher Education Internationalization, Universita Cattolica del Sacre Cuore in Milan.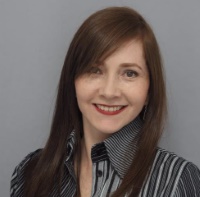 María Elvira Prieto
Licenciada en Lengua y Cultura italiana de la Università di Pisa (ICON)-Italia, Magister en Didáctica de la lengua italiana de la Università per Stranieri di Perugia-Italia y Diplomado en Internacionalización de la Educación Superior, Colegio de las Américas (COLAM) de la Organización Universitaria Interamericana (OUI). Actualmente está proceso de adquisición del grado de Magister en "International Cooperation, Finance and Development" de la Università degli Studi di Roma Unitelma Sapienza – Italia. Impulsó la creación y el crecimiento de la Oficina de Relaciones Internacionales de la Universidad Católica de Colombia donde trabajó durante varios años en el área de la internacionalización. Actualmente es consultora en temas de internacionalización de la educación superior echando mano de los vínculos que ha desarrollado tanto en Latinoamérica como en Europa.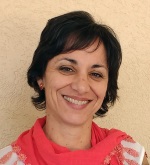 Paloma Rodríguez
Paloma Rodríguez es Coordinadora de Educación Internacional en Santa Fe College, en el estado de la Florida, EE.UU. Es licenciada en Filología Clásica por la Universidad Complutense de Madrid. Posee una maestría en Latín y otra en Lingüística Aplicada (TESOL). Actualmente está completando su tesis doctoral en Estudios Clásicos en la Universidad de Florida. Después de más de 20 años de experiencia docente en el ámbito universitario, Paloma es ahora responsable del diseño e implementación del Certificado Internacional de Estudios y la administración de los programas internacionales de Santa Fe College. Ha hecho numerosas ponencias, seminarios y publicaciones sobre los programas de distinción internacional (Global Certificate Programs) y sobre el uso de portafolios electrónicos (eportfolios) para el desarrollo de competencias globales y laborales. Paloma es actualmente la presidenta (Chair) de la asociación de Community Colleges de NAFSA (Association of International Educators).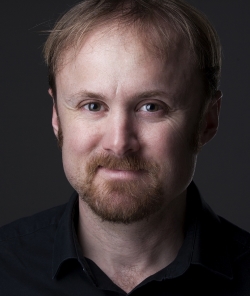 Maximiliano Sainz
Licenciado en Antropología de la Université de Montréal; Magíster en administración (orientación en el área de cooperación internacional) de la Université de Sherbrooke; Especialización en Política y Gestión de la Educación Superior de la Universidad Nacional de Rosario (Argentina); Escolaridad de Doctorado en Sociología de la Université du Québec à Montréal.
Desde el 2004, es Responsable de la cooperación con las Américas en la Oficina de relaciones internacionales de la Université du Québec à Montréal (UQAM).
Desde el 2011, es Supervisor académico del Diplomado en Internacionalización de la Educación Superior del Colegio de las Américas-Organización Universitaria Interamericana. Es conferencista y consultor internacional en temas de Internacionalización de la Educación Superior con 45 capacitaciones dictadas en 8 países.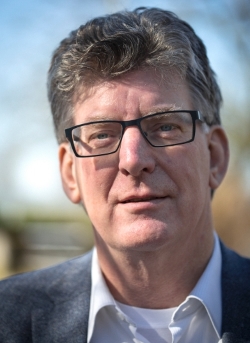 Hans de Wit
El Dr. de Wit tiene licenciatura, maestría y doctorado de la Universidad de Amsterdam. Es un académico e investigador reconocido mundialmente en el campo de la internacionalización de la educación superior. Es fundador y ex-presidente de la Asociación Europea para la Educación Internacional (EAIE). Es consejero de World Education Services (Nueva York). Es miembro del comité de consejeros en internacionalización de la Universidad Stenden de Ciencias Aplicadas en Los Países Bajos, la Universidad de Göttingen en Alemania y la Universidad Cooperativa in Medellin, en Colombia. Es investigador asociado en la Unidad para la Internacionalización de la Educación Superior en los Países en Desarrollo de la Universidad Metropolitana Nelson Mandela (NMMU), Port Elizabeth, Sudáfrica. Ha recibido múltiples reconocimientos: EAIE (1999 and 2008), NAFSA (2002), CIEE (2004 and 2006), University of Amsterdam (2006), AIEA (2006 and 2013) y AMPEI (2014).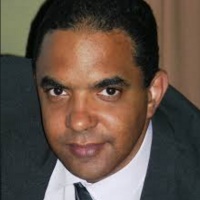 Carlos Alberto Vigil Taquechel
Consultor en internacionalización y cooperación internacional universitaria. Es graduado de relaciones internacionales y posee una larga experiencia en gestión de proyectos universitarios. Su vida profesional se ha desarrollado esencialmente en el campo de la educación superior en el contexto de las relaciones institucionales de la Unión Europea y América Latina. Ha coordinado y participado activamente en programas, proyectos y acciones de cooperación internacional universitaria en el espacio euro-latinoamericano de educación superior. Fue coordinador de la Oficina de Proyectos Internacionales del Ministerio de Educación Superior de Cuba. Como consultor ha impartido cursos de gestión de proyectos en varias universidades de América Latina. Es evaluador del Programa Horizonte 2020 de la UE.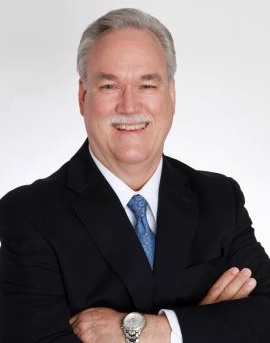 Donald Matthews
El Dr. Matthews tiene Licenciatura en Historia, Maestría en Enseñanza de Estudios Latinoamericanos y Doctorado en Administración de la Educación Superior. Es consultor en educación internacional y asociado personal de Community Colleges for International Development (CCID). Su experiencia ejecutiva incluye los siguientes cargos: Scholar-in-Residence Latin, American Fulbright Program; Director de Desarrollo, Centro de Educación en Negocios Internacionales; Instituto Florida-Caribbean, y Vice Presidente Asociado de Educación Global en Daytona State College. Administró la Iniciativa Community College del Departamento de Estado de los EE.UU.. Fue instrumental en la creación del primer community college en República Dominicana y la reingeniería del Instituto Vocacional Técnco de Las Bahamas. Ha publicado y presentado sobre internacionalización de la educación, el desarollo del modelo de community college en el mundo, y planeación estratégica de la educación internacional.
---
Payment Methods
International (outside of Mexico) Wire Transfer in USD
Beneficiary Bank: Scotiabank Inverlat SA
SWIFT: MBC0MXMM
ABBA: 21000021
Name of Recipient: USMEXFUSION AC
Account Number: 04306573010
CLABE: 044670043065730108
Address: Blvd. Sto. Tomas 220 Edif. G6 Lomas del Marmol
City: Puebla
State: Puebla
Country: Mexico
Zip Code: 72574
Intermediary Bank: JP Morgan Chase Bank
New York, N.Y.
SWIFT: CHASUS33
ABA 021000021
Important: Once payment has been made, please send us an email with a scan or screenshot of the payment details at info@usmexfusion.org
Online Secure Payment (Debit/Credit Card & PayPal) - only for payments in USD made outside of Mexico

1 course
USMEXFUSION Members - $120 USD - Pay Here
CCID, Partners of the Americas, UDUAL, CONAHEC, AMPEI, CCIE, FCIE and AUALCPI Members- 10% OFF - $135 USD - Pay Here
Non-Members - $150 USD - Pay Here
2 courses
USMEXFUSION Members - $240 USD - Pay Here
CCID, Partners of the Americas, UDUAL, CONAHEC, AMPEI, CCIE, FCIE and AUALCPI Members- 10% OFF - $270 USD - Pay Here
Non-Members - $300 USD - Pay Here
3 courses (10% OFF)
USMEXFUSION Members - $324 USD - Pay Here
CCID, Partners of the Americas, UDUAL, CONAHEC, AMPEI, CCIE, FCIE and AUALCPI Members -Extra 10% OFF- $360 USD - Pay Here
Non-Members - $405 USD - Pay Here
4 courses (10% OFF)
USMEXFUSION Member - $432 USD - Pay Here
CCID, Partners of the Americas, UDUAL, CONAHEC, AMPEI, CCIE, FCIE and AUALCPI Members- Extra 10% OFF: - $480 USD - Pay Here
Non-Member - $540 USD - Pay Here
5 courses (20% OFF)
USMEXFUSION Member - $480 USD - Pay Here
CCID, Partners of the Americas, UDUAL, CONAHEC, AMPEI, CCIE, FCIE and AUALCPI Members - $600 USD - Pay Here
Non-Member - $600 USD - Pay Here
If you would like to pay for more than 5 courses electronically and get 20% off, please contact us at info@usmexfusion.org
Domestic (Mexico) Electronic Transfer / Bank Deposit (MXN Pesos)
Bank: Scotiabank Inverlat SA
Name of Recipient: USMEXFUSION AC
RFC: USM131008F33
Account Number: 04306573010
CLABE: 044670043065730108
Important: Once payment has been made, please send us an email with a scan or screenshot of the payment details at info@usmexfusion.org
Resources for Participants