This event has been canceled until further notice. Please contact us if you have any questions at info@usmexfusion.org

Partners
As part of the Online Professional Development that USMEXFUSION offers, a series of courses will be held in March 2017 through USMEXFUSION´s Online Academy. Each course lasts 8 days, Saturday - Saturday. This event´s theme is Management and Financing of Institutional Internationalization.
These courses are executive/short courses for HEI executive leadership, middle-managers, faculty and staff. Each course provides concepts and strategies to support the comprehensive internationalization of higher education institutions. They are interactive introductory courses. Participants will take away concrete ideas to be able to apply in their own contexts. Please scroll down for course descriptions and expert biography summaries.
In each course, participants complete the following (from a computer, tablet, smartphone):
Watch a video presentation facilitated by the expert (pre-recorded video available to participants only)
Access electronic materials and links shared by the expert
Interact with the expert and other participants through forums for five days
Network through an integrated social networking platform
Approximate time needed for the completion of a course: 30-40 mins/day
Maximum participants per course: 15
Participants receive a certificate of completion for each course they complete.
Registration Fees
Fee outside of Mexico - $150 USD/course
Fee in México - $2,200 MXN/course (No Incluye IVA)
AMPEI, FCIE, UDUAL, Partners of the Americas, CONAHEC, AUALCPI, CCID and CCIE Members get a 10% discount.
Payments are transferable but not reimbursable.
For group registrations, please contact us at info@usmexfusion.org
Courses
¿Cómo Aprovechar Mejor las Oportunidades de Cooperación Internacional?: Más Allá de la Búsqueda de Fondos
Kelly Henao - Course delivered in Spanish
Las estrategias de internacionalización están cada vez más presentes en las agendas institucionales, al punto que cada vez se exige lograr más actividades y resultados, con los escasos recursos existentes, "¿hacer más con menos?". Por esto, la búsqueda de recursos externos y la diversificación de las fuentes de financiación, son actividades que ganan cada vez más interés y protagonismo en las unidades de gestión internacional, tanto para la enseñanza como para la investigación y la extensión. No obstante, si la consecución de recursos externos para financiar la internacionalización se convierte en un fin en sí mismo, hay un gran riesgo de fracaso. En cambio, si la universidad sabe valorizar las oportunidades existentes, en pro de la mejora de sus misiones sustantivas, puede lograr resultados sostenibles a mediano plazo. En este curso, ofreceré algunas claves y buenas prácticas para aprovechar las oportunidades que brinda la colaboración y cooperación internacional más allá de la búsqueda de fondos, e incluiré algunos ejemplos de programas internacionales, como el Erasmus + para la construcción de capacidades en América Latina.
La Gestión de la Internacionalización Institucional
Hans de Wit - Course delivered in Spanish
Aunque las entidades internacionales, los gobiernos nacionales e incluso los gobiernos locales se están volviendo más activos en la internacionalización de la educación superior, las instituciones de educación superior (IES) son y seguirán siendo los actores clave de este proceso. ¿Cómo operan las IES en este entorno mundial cada vez más competitivo?, ¿cuáles son los factores clave en el desarrollo de una política de gestión de la internacionalización: por qué, qué, cómo, resultados esperados?, ¿qué estrategias programáticas y organizativas se pueden identificar?, ¿cuáles son los diferentes modelos para gobernar y administrar la internacionalización en las IES?, ¿cómo lograr un equilibrio entre una estrategia central y estrategias a nivel escuela/facultad y a nivel de programas? Estas preguntas serán abordadas y discutidas de manera interactiva en este curso.
Principales Fuentes de Financiación de Proyectos en el Espacio Euro-Latinoamericano de Educación Superior
Carlos Taquechel - Course delivered in Spanish
El curso abordará las diferentes tipologías y principales fuentes de financiación existentes para apoyar acciones de cooperación entre instituciones de educación superior de la Unión Europea y América Latina. Se abordarán los diferentes fondos comunitarios para educación superior, ciencia y tecnología así como los fondos de cooperación nacionales tanto de carácter gubernamental como de organizaciones no gubernamentales. Se hará especial énfasis en los programas Horizonte 2020, Erasmus+ y en los programas de las agencias nacionales vinculadas a la educación superior.
Temas Estratégicos para la Gestión Institucional de la Internacionalización
Laura Rumbley - Course delivered in Spanish
La internacionalización efectiva requiere que las instituciones de educación superior desarrollen planes de acción significativos que sean realistas y relevantes. Hay muchos caminos concebibles que una institución puede seguir en la búsqueda para alcanzar sus objetivos de internacionalización. Sin embargo, para que tales objetivos sean apropiados y sostenibles, las instituciones deben hacer un inventario reflexivo de sus situaciones frente a una serie de variables clave. Este módulo orienta a los participantes a través de un proceso de consideración de estas variables clave, con la ayuda de un modelo conceptual, el "Triángulo de Hierro modificado" (Rumbley, 2015), enmarcado por una noción de "internacionalización inteligente" (Rumbley, 2015).
Leading and Engaging Faculty and Staff in the Internationalisation of Higher Education
Elspeth Jones - Course delivered in English
Today's university must reach across national boundaries and go beyond traditional approaches to the dissemination of knowledge and ideas. Globalisation, intensifying competition in international education, changing global student flows, institutional rankings and stakeholder demand are just some of the compelling drivers for international engagement. An integrated or comprehensive approach to internationalisation means that the university must develop the culture, attitudes and practices that enable international and cross-cultural perspectives to permeate all aspects of its work. This programme will consider what this means at an institutional level. It will offer a number of critical success factors and propose some indicators of successful achievement. A model for evaluating progress will be considered, along with some of the leadership and staff development issues that arise.
Expertos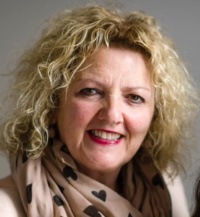 Elspeth Jones is Emerita Professor of the Internationalisation of Higher Education, Leeds Beckett University, UK and Honorary Visiting Fellow, Centre for Higher Education Internationalisation, Università Cattolica del Sacro Cuore, Milan. With over 35 years in international education, her specialisms include personal, professional and employability outcomes from international mobility, strategic leadership, internationalisation of the curriculum at home and abroad, global citizenship and intercultural competence development. Elspeth is Chair of the European Association for International Education's Expert Community on Internationalisation at Home and Visiting Professor at several European universities. She has published widely and is series editor for Internationalization in Higher Education (Routledge). She is a member of the Editorial Board of the Journal of Studies in International Education and winner of the EAIE's Tony Adams Award for Excellence in Research.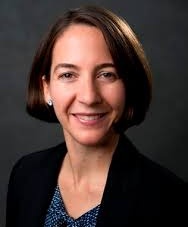 Laura E. Rumbley es directora asociada del Boston College Center for International Higher Education y también es profesora asistente de la práctica del programa de postgrado en administración de la educación superior en la misma institución. Laura fue subdirectora de la Asociación de Cooperación Académica (ACA), un centro de estudios con sede en Bruselas, centrado en temas de internacionalización e innovación en la educación superior europea. Ha sido autora y coautora de varias publicaciones, entre ellas el documento fundacional de la Conferencia Mundial de la UNESCO sobre la Educación Superior, Tendencias de la Educación Superior Global: Seguimiento de una Revolución Académica. Laura actualmente es codirectora de la Journal of Studies in International Education. Es miembro activa de la Asociación Europea para la Educación Internacional (EAIE), donde coordina el Comité de Publicaciones.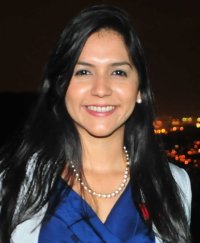 Kelly Henao R, es magíster en Cooperación Internacional y Desarrollo de la Facultad de Ciencia Política, Université Montpellier I, Francia e Internacionalista de la Universidad del Norte, Colombia. Tiene experiencia en el sector de la educación superior a nivel nacional e internacional, siendo la representante oficial de la Asociación de universidades euro-latinoamericanas Columbus, París en Colombia desde 2010. Ha liderado proyectos de desarrollo de capacidades en el ámbito de la internacionalización para Oficinas de Relaciones internacionales y facultades de universidades, en el marco de programas financiados por la Comisión Europea (recientemente ha apoyado la adjudicación de dos proyectos Erasmus + Capacity Building para América Latina) y para mejorar el proceso de internacionalización integral en instituciones de educación superior financiado por la agencia de cooperación holandesa NUFFIC.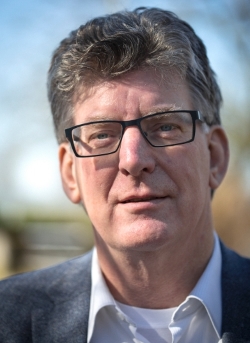 El Dr. Hans de Wit tiene licenciatura, maestría y doctorado de la Universidad de Amsterdam. Es un académico e investigador reconocido mundialmente en el campo de la internacionalización de la educación superior. Es fundador y ex-presidente de la Asociación Europea para la Educación Internacional (EAIE). Es consejero de World Education Services (Nueva York). Es miembro del comité de consejeros en internacionalización de la Universidad Stenden de Ciencias Aplicadas en Los Países Bajos, la Universidad de Göttingen en Alemania y la Universidad Cooperativa in Medellin, en Colombia. Es investigador asociado en la Unidad para la Internacionalización de la Educación Superior en los Países en Desarrollo de la Universidad Metropolitana Nelson Mandela (NMMU), Port Elizabeth, Sudáfrica. Ha recibido múltiples reconocimientos: EAIE (1999 and 2008), NAFSA (2002), CIEE (2004 and 2006), University of Amsterdam (2006), AIEA (2006 and 2013) y AMPEI (2014).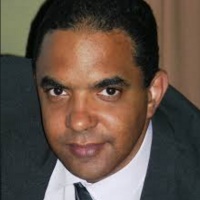 Carlos Alberto Vigil Taquechel es consultor en internacionalización y cooperación internacional universitaria. Es graduado de relaciones internacionales y posee una larga experiencia en gestión de proyectos universitarios. Su vida profesional se ha desarrollado esencialmente en el campo de la educación superior en el contexto de las relaciones institucionales de la Unión Europea y América Latina. Ha coordinado y participado activamente en programas, proyectos y acciones de cooperación internacional universitaria en el espacio euro-latinoamericano de educación superior. Fue coordinador de la Oficina de Proyectos Internacionales del Ministerio de Educación Superior de Cuba. Como consultor ha impartido cursos de gestión de proyectos en varias universidades de América Latina. Es evaluador del Programa Horizonte 2020 de la UE.
International (outside of Mexico) Wire Transfer in USD
Beneficiary Bank: Scotiabank Inverlat SA
SWIFT: MBC0MXMM
ABBA: 21000021
Name of Recipient: USMEXFUSION AC
Account Number: 04306573010
CLABE: 044670043065730108
Address: Blvd. Sto. Tomas 220 Edif. G6 Lomas del Marmol
City: Puebla
State: Puebla
Country: Mexico
Zip Code: 72574
Intermediary Bank: JP Morgan Chase Bank
New York, N.Y.
SWIFT: CHASUS33
ABA 021000021
Important: Once payment has been made, please send us an email with a scan or screenshot of the payment details at info@usmexfusion.org
Domestic (Mexico) Electronic Transfer / Bank Deposit (MXN Pesos)
Bank: Scotiabank Inverlat SA
Name of Recipient: USMEXFUSION AC
RFC: USM131008F33
Account Number: 04306573010
CLABE: 044670043065730108
Important: Once payment has been made, please send us an email with a scan or screenshot of the payment details at info@usmexfusion.org
Online Secure Payment (Debit/Credit Card & PayPal) - only for payments in USD made outside of Mexico

1 course
Fee outside of Mexico - $150 USD
CCID, Partners of the Americas, UDUAL, CONAHEC, AMPEI, CCIE, FCIE and AUALCPI Members- 10% OFF - $135 USD
2 courses
Fee outside of Mexico - $300 USD
CCID, Partners of the Americas, UDUAL, CONAHEC, AMPEI, CCIE, FCIE and AUALCPI Members- 10% OFF - $270 USD
Resources for Participants