USMEXFUSION & CCID Represented at Mexican Student Mobility Forum - University of Chapingo May 8 – 9, 2014.
Posted on May 8, 2014 by Administrator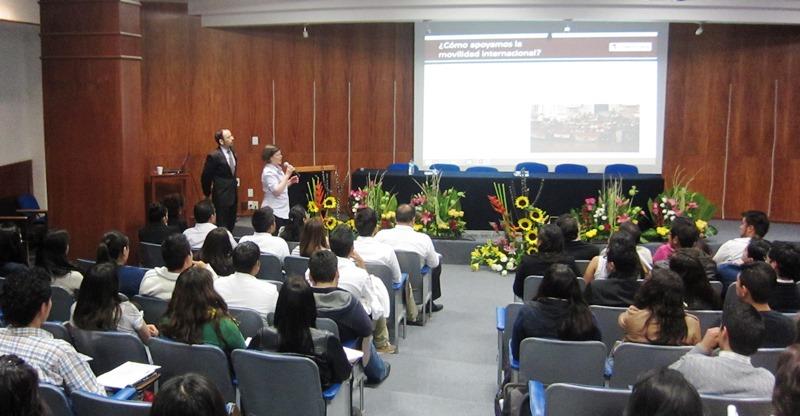 Over the past two years, CCID and USMEXFUSION have been gaining more visibility within the governing bodies of higher education institutions in Mexico. Due to this recognition, USMEXFUSION was invited to attend the 5th Regional Forum of Student Mobility held at the University of Chapingo May 8 – 9, 2014. It was sponsored by the Autonomous University of Chapingo, the Autonomous University of the State of Morelos, ANUIES, and the Network for Academic Cooperation of ANUIES in the Central South Region. There were over 150 attendees from approximately 15 universities and organizations.
This is a forum that was started 5 years ago with the intention of encouraging university students in the central-south region of Mexico to take advantage of opportunities to study abroad. Each year, many universities from the region bring their best and brightest candidates to attend this forum in order to encourage them to consider an educational experience outside of Mexico. Students who completed study abroad programs gave presentations about their experiences and answered questions from their peers. In addition to the student presentations, the French embassy in Mexico (Campus France Mexico), and DAAD, the German Academic Exchange Service in Mexico, also presented about the logistics of study abroad opportunities in France and Germany.
As CCID Outreach Partners in Mexico, USMEXFUSION was invited to give a presentation entitled "Internationalizing the Campus". Since the audience was mainly comprised of students, the presentation focused on the following:
• How USMEXFUSION & CCID promote international mobility, including CCID's capacity to manage large scale mobility programs
• 2+2 programs and a brief overview of the community college system
• The importance of mobility programs (Global Competencies)
• Recommendations for students to develop these competencies without leaving the country
• Recommendations for institutions to internationalize "at home", including the use of CCID's System for Comprehensive Internationalization
• Other USMEXFUSION & CCID services available institutionally
The students were engaged in the conversation about global competencies and why they are important regardless if a student studies abroad. One student from the Universidad Tecnológica de Querétaro asked us to explain the difference between internationalization and mobility. We were pleased to hear that question as many institutions speak only of mobility when they speak of internationalization. That opened up a new path in the conversation about bringing the world to the 99% of students who do not receive an opportunity to study abroad or participate in an international mobility program.
---
Contact Us
carlos@usmexfusion.org

English Tel. US +1 281 771 9254
Español Tel. US +1 281 771 9254
Online Academy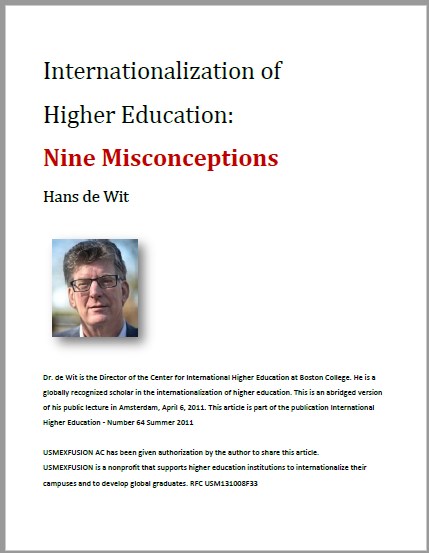 Download this article by entering your email below. You will receive other useful resources.