Diversity, Inclusion and Internationalisation of the Curriculum at Home
Elspeth Jones
Internationalisation of the curriculum and internationalisation at home are sometimes thought of as different concepts. This course will begin by discussing the relationships between the two and go on to explore how focusing on internationalisation can help develop a more inclusive teaching and learning approach for all students from diverse backgrounds, whether 'home' or 'international'. It will consider how academics can introduce alternative and/or global perspectives within the curriculum and tools for supporting them in this endeavour, as well as the kind of intercultural skills and attitudes which may be developed through a curriculum which adopts this approach.
Leading and Engaging Faculty and Staff in the Internationalisation of Higher Education
Elspeth Jones
Today's university must reach across national boundaries and go beyond traditional approaches to the dissemination of knowledge and ideas. Globalisation, intensifying competition in international education, changing global student flows, institutional rankings and stakeholder demand are just some of the compelling drivers for international engagement. An integrated or comprehensive approach to internationalisation means that the university must develop the culture, attitudes and practices that enable international and cross-cultural perspectives to permeate all aspects of its work. This programme will consider what this means at an institutional level. It will offer a number of critical success factors and propose some indicators of successful achievement. A model for evaluating progress will be considered, along with some of the leadership and staff development issues that arise.
Characteristics of a course
Duration of a course: 6 days (Monday through Saturday)
Capacity of a course: Up to 20 participants from ONE institution. Course dedicated to ONE institution only. All key stakeholders = more support & outcomes
Modality: Online through the USMEXFUSION Academy educational platform
Asynchronous courses. Participants do NOT have to be online at specific times. They carry out the activities in times that their agendas allow. Participants:
Interact with the expert and with other participants through discussion forums every day
Watch a video presentation provided by the expert (video pre-recorded and made exclusively for each course)
Read and discuss electronic materials shared by the expert
Course cost (This set amount includes up to 20 participants from the institution that pays for the course. Course dedicated to ONE institution only.):
High Income Countries: $ 2,700 USD
Middle & Low Income Countries: $ 2,200 USD
In Mexico: 35,000 MXN + IVA
Click here to see the list of countries per category according to the International Association of Universities.
To reserve a course the institution must have paid 50% or the total cost of the course with a minimum of 2 weeks prior to the course start date. Reserve a course by contacting Carlos Huerta at carlos@usmexfusion.org
Member Institutions of our partner organizations receive a 10% discount.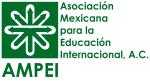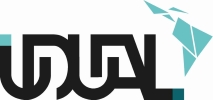 Expert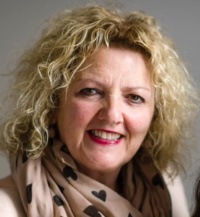 Elspeth Jones is Emerita Professor of the Internationalisation of Higher Education, Leeds Beckett University, UK and Honorary Visiting Fellow, Centre for Higher Education Internationalisation, Università Cattolica del Sacro Cuore, Milan. With over 35 years in international education, her specialisms include personal, professional and employability outcomes from international mobility, strategic leadership, internationalisation of the curriculum at home and abroad, global citizenship and intercultural competence development. Elspeth is Chair of the European Association for International Education's Expert Community on Internationalisation at Home and Visiting Professor at several European universities. She has published widely and is series editor for Internationalization in Higher Education (Routledge). She is a member of the Editorial Board of the Journal of Studies in International Education and winner of the EAIE's Tony Adams Award for Excellence in Research.
Payment Information
Online Secure Payment
2Checkout.com Inc. or 2CO (Ohio, USA) is a payment facilitator for goods and services provided by USMEXFUSION AC.
2CO lets you choose your language and your currency. You can use a Credit/Debit Card & PayPal. No processing fees are added.
Previous to making a payment through 2CO you will receive an invoince and a payment link from USMEXFUSION.

International (outside of Mexico) Wire Transfer in US dollars
Beneficiary Bank: Scotiabank Inverlat SA
SWIFT: MBC0MXMM
ABBA: 21000021
Name of Recipient: USMEXFUSION AC
Account Number: 04306573010
CLABE: 044670043065730108
Address: Blvd. Sto. Tomas 220 Edif. G6 Lomas del Marmol
City: Puebla
State: Puebla
Country: Mexico
Zip Code: 72574
If Intermediary Bank information is required: JP Morgan Chase Bank
New York, N.Y.
SWIFT: CHASUS33
ABA 021000021
Important: Once payment has been made, please send us an email with a scan or screenshot of the payment details at info@usmexfusion.org
Domestic (Mexico) Electronic Transfer / Bank Deposit (MXN Pesos)
Bank: Scotiabank Inverlat SA
Name of Recipient: USMEXFUSION AC
RFC: USM131008F33
Account Number: 04306573010
CLABE: 044670043065730108
Important: Once your payment has been made, please send us an email with a scan or screenshot of the deposit/transfer details at info@usmexfusion.org