October 8-13, 2018
Strategies for Internationalisation
Fiona Hunter
This course will address the question of why universities today need to develop a strategic approach to internationalisation. It will then propose a framework for the development and delivery of an international strategy that will consider analysis and review of current institutional directions, activities and effectiveness, clarification of expectations and challenges, mission, vision, values and priorities, development and implementation of activities. A model for developing a strategic plan for internationalisation will be proposed. Working through this process will enable the participants to reflect on their current practices and to consider how the model proposed might work in their own institutions.
Duration of the course: 6 days (Monday through Saturday)
Modality: Online through the USMEXFUSION Academy educational platform
Asynchronous courses. Participants do NOT have to be online at specific times. They carry out the activities in times that their agendas allow. Participants:
Interact with the expert and with other participants through discussion forums every day
Watch a video presentation provided by the expert (video pre-recorded and made exclusively for each course)
Read and discuss electronic materials shared by the expert
Course Cost
975 USD for up to 5 participants from the same institution.
To stimulate collaboration among institutions and to allow intercultural engagement, we hope that course enrollment will include participation by multiple institutions.
A minimum of 10 participants are required for a course to run.
Additional participants can be enrolled at the reduced cost of 170 USD each from an institution which has enrolled 5 participants in the course at the base price.
Please join us!
To reserve a course, institutions must have paid the total cost of the course with a minimum of 2 weeks prior to the course start date. Reserve a course by contacting Carlos Huerta at carlos@usmexfusion.org
Member Institutions of our partner organizations receive a 10% discount.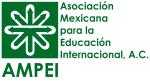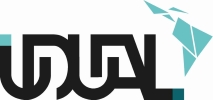 Expert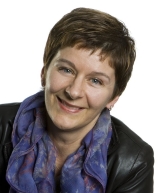 Fiona Hunter is based in Italy where she is Associate Director at the Centre for Higher Education Internationalisation (CHEI) at the Università Cattolica del Sacro Cuore in Milan. She also works as a higher education consultant helping universities to think more strategically, either for organisational improvement in general or with a specific focus on internationalisation. She is co-editor of the Journal of Studies in International Education (JSIE), holds a Doctor of Business Administration (DBA) in Higher Education Management from the University of Bath in the United Kingdom and is Past President of the European Association for International Education.
Payment Information
Online Secure Payment
2Checkout.com Inc. or 2CO (Ohio, USA) is a payment facilitator for goods and services provided by USMEXFUSION AC.
2CO lets you choose your language and your currency. You can use a Credit/Debit Card & PayPal. No processing fees are added.
Previous to making a payment through 2CO you will receive an invoince and a payment link from USMEXFUSION.

International (outside of Mexico) Wire Transfer in US dollars
Beneficiary Bank: Scotiabank Inverlat SA
SWIFT: MBC0MXMM
ABBA: 21000021
Name of Recipient: USMEXFUSION AC
Account Number: 04306573010
CLABE: 044670043065730108
Address: Blvd. Sto. Tomas 220 Edif. G6 Lomas del Marmol
City: Puebla
State: Puebla
Country: Mexico
Zip Code: 72574
If Intermediary Bank information is required: JP Morgan Chase Bank
New York, N.Y.
SWIFT: CHASUS33
ABA 021000021
Important: Once payment has been made, please send us an email with a scan or screenshot of the payment details at info@usmexfusion.org
Domestic (Mexico) Electronic Transfer / Bank Deposit (MXN Pesos)
Bank: Scotiabank Inverlat SA
Name of Recipient: USMEXFUSION AC
RFC: USM131008F33
Account Number: 04306573010
CLABE: 044670043065730108
Important: Once your payment has been made, please send us an email with a scan or screenshot of the deposit/transfer details at info@usmexfusion.org