Internationalising Learning Outcomes
Jos Beelen
International education is increasingly focusing on outcomes for students rather than on activities. Capturing internationalisation in learning outcomes is what determines the quality of internationalisation. Learning outcomes for internationalisation are often 'added on' to existing learning outcomes, but there is agreement that they should be integrated in existing learning outcomes of programmes of study.
This course supports faculty in internationalising learning outcomes for their own discipline and programme. Faculty will not only reflect on meaningful internationalisation in their discipline but will mainly work with hands on tools to internationalise existing learning outcomes.
Internationalisation at Home: A Systemic Approach
Jos Beelen
The concept of Internationalisation at home aims to bring internationalisation to all students, not only to the mobile minority. This means that potentially, all faculty are involved in the internationalisation of teaching and learning. Faculty are the new 'owners' of internationalisation.
This requires a new role of the traditional stakeholders in internationalisation, such as international officers and policy advisors for internationalisation. They will increasingly work with deans, managers, educational specialists and professional developers. This course focuses on how international officers and policy advisors can be effective in integrating internationalisation in the systems of the university.
Characteristics of a course
Duration of a course: Training takes place over a two-week period.
Capacity of a course: Up to 20 participants from ONE institution.
Modality: Online through the USMEXFUSION Academy educational platform
The course structure:
1. Training starts with a 1st LIVE presentation with Q&A (1.5 to 2 hours). After the live session, the expert will share with participants two readings (minimum).
2. Three days after the live session, based on the content and direction of the first live discussion, the expert would shape the questions he/she would pose in three forums. He/She would then give about a week for participants to add to forums from stimulating discussions, and replying when necessary.
3. Once forums close, a 2nd LIVE presentation would be scheduled so that the expert addresses main points from the forums and an open discussion will follow. This 2nd LIVE discussion takes place towards the end of the second week of training.
Course cost (This set amount includes up to 20 participants from the institution that pays for the course.):
Contact us at carlos@usmexfusion.org for a quote.
To reserve a course the institution must have paid 50% or the total cost of the course with a minimum of 2 weeks prior to the course start date. Reserve a course by contacting Carlos Huerta at carlos@usmexfusion.org
Member Institutions of our partner organizations receive a 10% discount.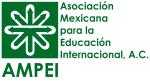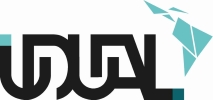 Expert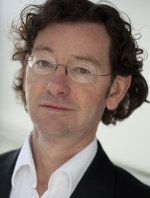 Dr. Jos Beelen is Professor of Global Learning at The Hague University of Applied Sciences. He leads a research group that explores internationalisation at home, particularly the skills of lecturers to develop and teach internationalised curricula. Action research is a key method for this research theme. Another research theme is the continuum of internationalisation, from primary to tertiary education. Jos has published a range of articles on the implementation of internationalisation at home, both from educational and organisational, systemic, perspectives.
Jos is also a Visiting Professor at Coventry University and a senior trainer for the European Association for International Education (EAIE). From that association he was the recipient of the 2018 President's Award for his contribution to internationalisation at home.
Payment Information
International (outside of Mexico) Wire Transfer in US dollars
Beneficiary Bank: Scotiabank Inverlat SA
SWIFT: MBC0MXMM
ABBA: 21000021
Name of Recipient: USMEXFUSION AC
Account Number: 04306573010
CLABE: 044670043065730108
Address: Blvd. Sto. Tomas 220 Edif. G6 Lomas del Marmol
City: Puebla
State: Puebla
Country: Mexico
Zip Code: 72574
If Intermediary Bank information is required: JP Morgan Chase Bank
New York, N.Y.
SWIFT: CHASUS33
ABA 021000021
Important: Once payment has been made, please send us an email with a scan or screenshot of the payment details at info@usmexfusion.org
Domestic (Mexico) Electronic Transfer / Bank Deposit (MXN Pesos)
Bank: Scotiabank Inverlat SA
Name of Recipient: USMEXFUSION AC
RFC: USM131008F33
Account Number: 04306573010
CLABE: 044670043065730108
Important: Once your payment has been made, please send us an email with a scan or screenshot of the deposit/transfer details at info@usmexfusion.org