Internationalising Learning Outcomes
Jos Beelen
International education is increasingly focusing on outcomes for students rather than on activities. Capturing internationalisation in learning outcomes is what determines the quality of internationalisation. Learning outcomes for internationalisation are often 'added on' to existing learning outcomes, but there is agreement that they should be integrated in existing learning outcomes of programmes of study.
This course supports faculty in internationalising learning outcomes for their own discipline and programme. Faculty will not only reflect on meaningful internationalisation in their discipline but will mainly work with hands on tools to internationalise existing learning outcomes.
Internationalisation at Home: A Systemic Approach
Jos Beelen
The concept of Internationalisation at home aims to bring internationalisation to all students, not only to the mobile minority. This means that potentially, all faculty are involved in the internationalisation of teaching and learning. Faculty are the new 'owners' of internationalisation.
This requires a new role of the traditional stakeholders in internationalisation, such as international officers and policy advisors for internationalisation. They will increasingly work with deans, managers, educational specialists and professional developers. This course focuses on how international officers and policy advisors can be effective in integrating internationalisation in the systems of the university.
Characteristics of a course
Duration of a course: 6 days (Monday through Saturday)
Capacity of a course: Up to 20 participants from ONE institution. Course dedicated to ONE institution only. All key stakeholders = more support & outcomes
Modality: Online through the USMEXFUSION Academy educational platform
Asynchronous courses. Participants do NOT have to be online at specific times. They carry out the activities in times that their agendas allow. Participants:
Interact with the expert and with other participants through discussion forums every day
Watch a video presentation provided by the expert (video pre-recorded and made exclusively for each course)
Read and discuss electronic materials shared by the expert
Course cost (This set amount includes up to 20 participants from the institution that pays for the course. Course dedicated to ONE institution only.):
High Income Countries: $ 2,700 USD
Middle & Low Income Countries: $ 2,200 USD
In Mexico: 35,000 MXN + IVA
Click here to see the list of countries per category according to the International Association of Universities.
To reserve a course the institution must have paid 50% or the total cost of the course with a minimum of 2 weeks prior to the course start date. Reserve a course by contacting Carlos Huerta at carlos@usmexfusion.org
Member Institutions of our partner organizations receive a 10% discount.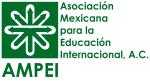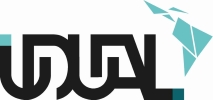 Expert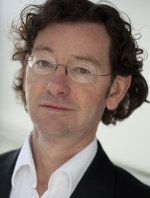 Dr. Jos Beelen is senior policy advisor for internationalisation at the Amsterdam School of International Business and senior researcher at the research group 'International cooperation' at The Hague University of Applied Sciences. He is also Honorary Research Fellow at Coventry University.
He was the editor of EAIE's 'toolkit' Implementing Internationalisation at Home (2007) and has since written a range of articles on this topic, often co-authored with researchers from Europe and Australia. Jos is a senior trainer for the European Association for International Education (EAIE).
His research focuses on internationalisation of learning outcomes in academic programmes, particularly on developing the skills of academic staff that enable them to assume ownership of curriculum internationalisation.
Payment Information
Online Secure Payment
2Checkout.com Inc. or 2CO (Ohio, USA) is a payment facilitator for goods and services provided by USMEXFUSION AC.
2CO lets you choose your language and your currency. You can use a Credit/Debit Card & PayPal. No processing fees are added.
Previous to making a payment through 2CO you will receive an invoince and a payment link from USMEXFUSION.

International (outside of Mexico) Wire Transfer in US dollars
Beneficiary Bank: Scotiabank Inverlat SA
SWIFT: MBC0MXMM
ABBA: 21000021
Name of Recipient: USMEXFUSION AC
Account Number: 04306573010
CLABE: 044670043065730108
Address: Blvd. Sto. Tomas 220 Edif. G6 Lomas del Marmol
City: Puebla
State: Puebla
Country: Mexico
Zip Code: 72574
If Intermediary Bank information is required: JP Morgan Chase Bank
New York, N.Y.
SWIFT: CHASUS33
ABA 021000021
Important: Once payment has been made, please send us an email with a scan or screenshot of the payment details at info@usmexfusion.org
Domestic (Mexico) Electronic Transfer / Bank Deposit (MXN Pesos)
Bank: Scotiabank Inverlat SA
Name of Recipient: USMEXFUSION AC
RFC: USM131008F33
Account Number: 04306573010
CLABE: 044670043065730108
Important: Once your payment has been made, please send us an email with a scan or screenshot of the deposit/transfer details at info@usmexfusion.org