Creating an Institutional Internationalisation Strategy
Robert Coelen
A definition that focuses on internationalisation of the university has been around for quite some time and consists of adding a global, international, or intercultural dimension to the functions of post-secondary education. What actually happens at universities encompasses a great range of activities that may or may not be coordinated, or even act in a synergistic way. Where does one start to create a university wide-strategy that is impactful and delivers on what it promises. What is needed in the way of organisational structures, what choices are there, and how do they influence the university's response to globalisation? In this course participants gain the ability to create a university strategy for internationalisation set in the context of their particular environment. This includes the ability to monitor progress towards a successful institutional internationalisation strategy. Topics covered will include rationales for internationalisation, the link between rationales and activities, leadership, organisation, resources, and measurement and evaluation of the process and outcomes.
Student-centred Internationalisation
Robert Coelen
These days many universities promise to deliver graduates who are global citizens. Graduates who can manifest themselves in an appropriate and positive way, regardless of the cultural context. The question is whether these statements are just laudable aims or whether they have actually been delivered upon? Have graduates achieved the necessary learning outcomes to be able to do and know what is required to possess these characteristics? Indeed, most institutions profess to work in a student-centred way, but oftentimes a thorough consideration of the teaching and learning environment shows that there is much more that can be gained to make learning truly student-centred. The attributes that graduates should possess upon leaving university, apart from disciplinary knowledge, include those related to internationalisation as a part of 21st century skills. This course will look at critical elements of student-centred teaching and learning and show how good practice will not only demonstrate that students will achieve these outcomes, but offer a way to embed learning outcomes related to internationalisation as a normal part of redefining the curriculum. Participants of this course will be able to apply principles of student-centred learning in their own institutions to achieve the desired learning outcomes of internationalisation.
Characteristics of a course
Duration of a course: Training takes place over a two-week period.
Capacity of a course: Up to 20 participants from ONE institution.
Modality: Online through the USMEXFUSION Academy educational platform
The course structure:
1. Training starts with a 1st LIVE presentation with Q&A (1.5 to 2 hours). After the live session, the expert will share with participants two readings (minimum).
2. Three days after the live session, based on the content and direction of the first live discussion, the expert would shape the questions he/she would pose in three forums. He/She would then give about a week for participants to add to forums from stimulating discussions, and replying when necessary.
3. Once forums close, a 2nd LIVE presentation would be scheduled so that the expert addresses main points from the forums and an open discussion will follow. This 2nd LIVE discussion takes place towards the end of the second week of training.
Course cost (This set amount includes up to 20 participants from the institution that pays for the course.):
Contact us at carlos@usmexfusion.org for a quote.
To reserve a course the institution must have paid 50% or the total cost of the course with a minimum of 2 weeks prior to the course start date. Reserve a course by contacting Carlos Huerta at carlos@usmexfusion.org
Member Institutions of our partner organizations receive a 10% discount.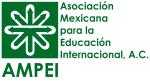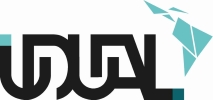 Expert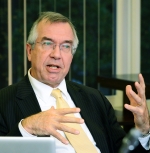 Dr. Robert Coelen is Professor of Internationalisation of Higher Education at Stenden University of Applied Sciences in the Netherlands, and has an appointment as visiting professor at Tongji University, Shanghai, China. Prior to this appointment, he spent about 20 years as a university executive in Australia and the Netherlands concerned with internationalisation at James Cook University, The University of Queensland, Leiden University, and at Stenden University of Applied Sciences. He was interim Executive Dean at Stenden University Qatar. He was a member of the EAIE Executive Board and Editorial Committee. He is a member of the Editorial Board of the Journal of Studies in International Education and regularly reviews papers for the Journal of Applied Research in Higher Education. He was the Founding President of EuroScholars, an initiative of 12 continental LERU universities. He was Chair of the Leiden University Global Ranking Symposia. He is the Founding Director of the Centre for Internationalisation of Education, a collaborative project of his university and the University of Groningen, Campus Fryslân.
Payment Information
International (outside of Mexico) Wire Transfer in US dollars
Beneficiary Bank: Scotiabank Inverlat SA
SWIFT: MBC0MXMM
ABBA: 21000021
Name of Recipient: USMEXFUSION AC
Account Number: 04306573010
CLABE: 044670043065730108
Address: Blvd. Sto. Tomas 220 Edif. G6 Lomas del Marmol
City: Puebla
State: Puebla
Country: Mexico
Zip Code: 72574
If Intermediary Bank information is required: JP Morgan Chase Bank
New York, N.Y.
SWIFT: CHASUS33
ABA 021000021
Important: Once payment has been made, please send us an email with a scan or screenshot of the payment details at info@usmexfusion.org
Domestic (Mexico) Electronic Transfer / Bank Deposit (MXN Pesos)
Bank: Scotiabank Inverlat SA
Name of Recipient: USMEXFUSION AC
RFC: USM131008F33
Account Number: 04306573010
CLABE: 044670043065730108
Important: Once your payment has been made, please send us an email with a scan or screenshot of the deposit/transfer details at info@usmexfusion.org