La Integración de una Dimensión Internacional e Intercultural en el Ámbito Académico de las IES
Hans de Wit
La internacionalización de la educación superior es un concepto bastante nuevo y amplio. ¿Qué queremos decir con este concepto?, ¿por qué están las instituciones haciendo esto?, y ¿cuáles son los resultados que se buscan en este proceso?. Estos aspectos serán discutidos y se presentará un proceso para integrar una dimensión internacional, intercultural y global en la enseñanza/aprendizaje. Los participantes aprenderán estrategias y herramientas para pasar de una actividad aislada a políticas y estructuras organizacionales para la internacionalización integral, combinando esquemas de movilidad con internacionalización en casa, internacionalización del currículo y alianzas estratégicas.
La Gestión de la Internacionalización Institucional
Hans de Wit
Aunque las entidades internacionales, los gobiernos nacionales e incluso los gobiernos locales se están volviendo más activos en la internacionalización de la educación superior, las instituciones de educación superior (IES) son y seguirán siendo los actores clave de este proceso. ¿Cómo operan las IES en este entorno mundial cada vez más competitivo?, ¿cuáles son los factores clave en el desarrollo de una política de gestión de la internacionalización: por qué, qué, cómo, resultados esperados?, ¿qué estrategias programáticas y organizativas se pueden identificar?, ¿cuáles son los diferentes modelos para gobernar y administrar la internacionalización en las IES?, ¿cómo lograr un equilibrio entre una estrategia central y estrategias a nivel escuela/facultad y a nivel de programas? Estas preguntas serán abordadas y discutidas de manera interactiva en este curso.
Auto-evaluación, Aseguramiento de la Calidad e Internacionalización
Hans de Wit
La internacionalización no es una meta en sí misma, sino un medio para mejorar la calidad en la educación, la investigación y el servicio a la sociedad. ¿Cómo se relaciona la internacionalización con el aseguramiento de la calidad?, ¿cuáles son las herramientas e instrumentos para mejorar la calidad de la internacionalización y cómo podemos medir si una institución o un programa puede ser evaluado como uno con una buena o excelente calidad en sus dimensiones internacionales?, ¿cómo estos recursos pueden apoyar a las instituciones de educación superior, educadores internacionales, al aseguramiento de la calidad, y a directores de programas, en sus políticas y estrategias?. Estas preguntas serán discutidas a partir de la literatura existente actualmente y listas de indicadores e instrumentos.
Characteristics of a course
Duration of a course: Training trakes place over a two-week period.
Capacity of a course: Up to 20 participants from ONE institution.
Modality: Online through the USMEXFUSION Academy educational platform
The course structure:
1. Training starts with a 1st LIVE presentation with Q&A. After the live session, the expert will share with participants two readings.
2. Three days later, based on the content and direction of the first live discussion, the expert would shape the questions he/she would pose in three forums. He/She would then give about a week for participants to add to forums from stimulating discussions, and replying when necessary.
3. Once forums close, a 2nd LIVE presentation would be scheduled so that the expert addresses main points from the forums and an open discussion will follow. This 2nd LIVE discussion takes place towards the end of the second week of training.
Course cost (This set amount includes up to 20 participants from the institution that pays for the course.):
Contact us at carlos@usmexfusion.org for a quote.
To reserve a course the institution must have paid 50% or the total cost of the course with a minimum of 2 weeks prior to the course start date. Reserve a course by contacting Carlos Huerta at carlos@usmexfusion.org
Member Institutions of our partner organizations receive a 10% discount.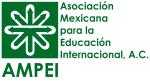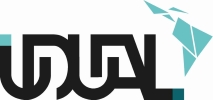 Expert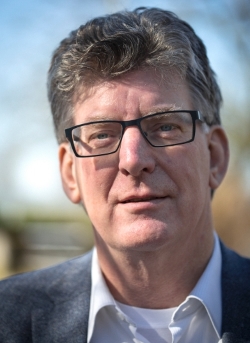 El Dr. Hans de Wit tiene licenciatura, maestría y doctorado de la Universidad de Amsterdam. Es un académico e investigador reconocido mundialmente en el campo de la internacionalización de la educación superior. Es fundador y ex-presidente de la Asociación Europea para la Educación Internacional (EAIE). Es consejero de World Education Services (Nueva York). Es miembro del comité de consejeros en internacionalización de la Universidad Stenden de Ciencias Aplicadas en Los Países Bajos, la Universidad de Göttingen en Alemania y la Universidad Cooperativa in Medellin, en Colombia. Es investigador asociado en la Unidad para la Internacionalización de la Educación Superior en los Países en Desarrollo de la Universidad Metropolitana Nelson Mandela (NMMU), Port Elizabeth, Sudáfrica. Ha recibido múltiples reconocimientos: EAIE (1999 and 2008), NAFSA (2002), CIEE (2004 and 2006), University of Amsterdam (2006), AIEA (2006 and 2013) y AMPEI (2014).
Payment Information
Online Secure Payment
2Checkout.com Inc. or 2CO (Ohio, USA) is a payment facilitator for goods and services provided by USMEXFUSION AC.
2CO lets you choose your language and your currency. You can use a Credit/Debit Card & PayPal. No processing fees are added.
Previous to making a payment through 2CO you will receive an invoince and a payment link from USMEXFUSION.

International (outside of Mexico) Wire Transfer in US dollars
Beneficiary Bank: Scotiabank Inverlat SA
SWIFT: MBC0MXMM
ABBA: 21000021
Name of Recipient: USMEXFUSION AC
Account Number: 04306573010
CLABE: 044670043065730108
Address: Blvd. Sto. Tomas 220 Edif. G6 Lomas del Marmol
City: Puebla
State: Puebla
Country: Mexico
Zip Code: 72574
If Intermediary Bank information is required: JP Morgan Chase Bank
New York, N.Y.
SWIFT: CHASUS33
ABA 021000021
Important: Once payment has been made, please send us an email with a scan or screenshot of the payment details at info@usmexfusion.org
Domestic (Mexico) Electronic Transfer / Bank Deposit (MXN Pesos)
Bank: Scotiabank Inverlat SA
Name of Recipient: USMEXFUSION AC
RFC: USM131008F33
Account Number: 04306573010
CLABE: 044670043065730108
Important: Once your payment has been made, please send us an email with a scan or screenshot of the deposit/transfer details at info@usmexfusion.org