¿Cómo Aprovechar Mejor las Oportunidades de Cooperación Internacional?: Más Allá de la Búsqueda de Fondos
Kelly Henao
Las estrategias de internacionalización están cada vez más presentes en las agendas institucionales, al punto que cada vez se exige lograr más actividades y resultados, con los escasos recursos existentes, "¿hacer más con menos?". Por esto, la búsqueda de recursos externos y la diversificación de las fuentes de financiación, son actividades que ganan cada vez más interés y protagonismo en las unidades de gestión internacional, tanto para la enseñanza como para la investigación y la extensión. No obstante, si la consecución de recursos externos para financiar la internacionalización se convierte en un fin en sí mismo, hay un gran riesgo de fracaso. En cambio, si la universidad sabe valorizar las oportunidades existentes, en pro de la mejora de sus misiones sustantivas, puede lograr resultados sostenibles a mediano plazo. En este curso, ofreceré algunas claves y buenas prácticas para aprovechar las oportunidades que brinda la colaboración y cooperación internacional más allá de la búsqueda de fondos, e incluiré algunos ejemplos de programas internacionales, como el Erasmus + para la construcción de capacidades en América Latina.
Characteristics of a course
Duration of a course: Training takes place over a two-week period.
Capacity of a course: Up to 20 participants from ONE institution.
Modality: Online through the USMEXFUSION Academy educational platform
The course structure:
1. Training starts with a 1st LIVE presentation with Q&A (1.5 to 2 hours). After the live session, the expert will share with participants two readings (minimum).
2. Three days after the live session, based on the content and direction of the first live discussion, the expert would shape the questions he/she would pose in three forums. He/She would then give about a week for participants to add to forums from stimulating discussions, and replying when necessary.
3. Once forums close, a 2nd LIVE presentation would be scheduled so that the expert addresses main points from the forums and an open discussion will follow. This 2nd LIVE discussion takes place towards the end of the second week of training.
Course cost (This set amount includes up to 20 participants from the institution that pays for the course.):
Contact us at carlos@usmexfusion.org for a quote.
To reserve a course the institution must have paid 50% or the total cost of the course with a minimum of 2 weeks prior to the course start date. Reserve a course by contacting Carlos Huerta at carlos@usmexfusion.org
Member Institutions of our partner organizations receive a 10% discount.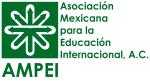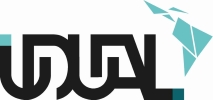 Expert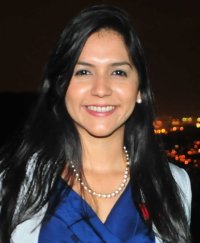 Kelly Henao R, es magíster en Cooperación Internacional y Desarrollo de la Facultad de Ciencia Política, Université Montpellier I, Francia e Internacionalista de la Universidad del Norte, Colombia. Tiene experiencia en el sector de la educación superior a nivel nacional e internacional, siendo la representante oficial de la Asociación de universidades euro-latinoamericanas Columbus, París en Colombia desde 2010. Ha liderado proyectos de desarrollo de capacidades en el ámbito de la internacionalización para Oficinas de Relaciones internacionales y facultades de universidades, en el marco de programas financiados por la Comisión Europea (recientemente ha apoyado la adjudicación de dos proyectos Erasmus + Capacity Building para América Latina) y para mejorar el proceso de internacionalización integral en instituciones de educación superior financiado por la agencia de cooperación holandesa NUFFIC.
Payment Information
International (outside of Mexico) Wire Transfer in US dollars
Beneficiary Bank: Scotiabank Inverlat SA
SWIFT: MBC0MXMM
ABBA: 21000021
Name of Recipient: USMEXFUSION AC
Account Number: 04306573010
CLABE: 044670043065730108
Address: Blvd. Sto. Tomas 220 Edif. G6 Lomas del Marmol
City: Puebla
State: Puebla
Country: Mexico
Zip Code: 72574
If Intermediary Bank information is required: JP Morgan Chase Bank
New York, N.Y.
SWIFT: CHASUS33
ABA 021000021
Important: Once payment has been made, please send us an email with a scan or screenshot of the payment details at info@usmexfusion.org
Domestic (Mexico) Electronic Transfer / Bank Deposit (MXN Pesos)
Bank: Scotiabank Inverlat SA
Name of Recipient: USMEXFUSION AC
RFC: USM131008F33
Account Number: 04306573010
CLABE: 044670043065730108
Important: Once your payment has been made, please send us an email with a scan or screenshot of the deposit/transfer details at info@usmexfusion.org