April 2016 - Online Courses on Internationalization of HEIs - - USMEXFUSION Academy
Posted on May 3, 2016 by Administrator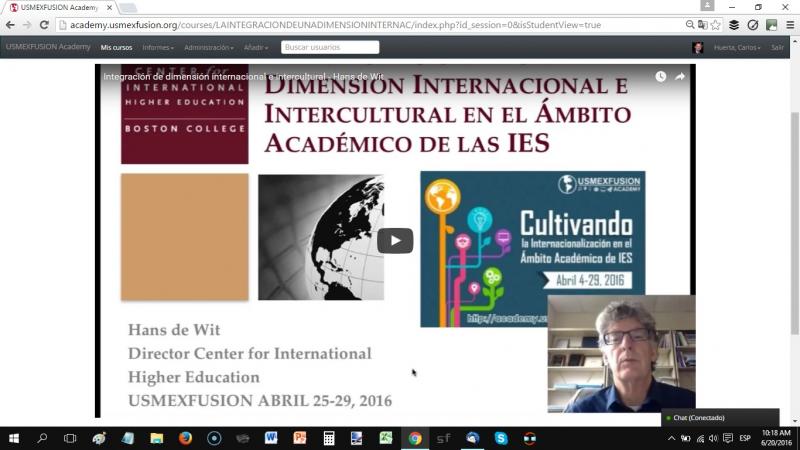 THE ONLINE EVENT WAS A SUCCESS!!!
Título del Evento: CULTIVANDO LA INTERNACIONALIZACIÓN EN EL ÁMBITO ACADÉMICO DE LAS IES
Plataforma: USMEXFUSION Academy http://academy.usmexfusion.org/
Cursos ofrecidos:
Abril 4-8, 2016
La Internacionalización en Casa, Estrategia Eficaz de Desarrollo de Competencias Globales
Maximiliano Sainz, M. Sc.
Abril 11-15, 2016
La Enseñanza de Inglés, Español y Francés con STEMP®
Carlos S. Huerta Jiménez, MA
Abril 18-22, 2016
La Formación de Egresados Competentes a Nivel Global
Donald Matthews, PhD
Abril 25-29, 2016
La Integración de una Dimensión Internacional e Intercultural en el Ámbito Académico de las IES
Hans de Wit, PhD
---
Online Academy
Contact Us
English Tel. US +1 281 771 9254
Español Tel. US +1 281 771 9254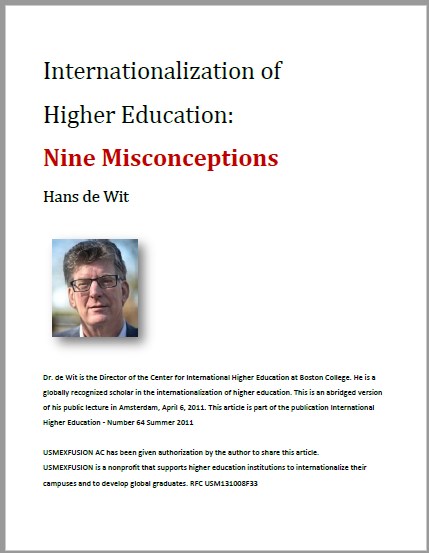 Download this article by entering your email below. You will receive other useful resources.
Do you want to support
USMEXFUSION´s Mission?