Course availability is limited. Each scheduled course is available only to ONE institution. To reserve a course the institution must have paid 50% or the total cost of the course with a minimum of 3 weeks prior to the course start date. Reserve a course for your institution now by contacting Carlos Huerta at carlos@usmexfusion.org
Each course: 6 days (Monday to Saturday) - Maximum 20 participants from the same institution - Online USMEXFUSION Academy
Upcoming Courses (click on course title to see description and expert bio)
English
Nov. 27 - Dec. 2, 2017
Leading and Engaging Faculty and Staff in the Internationalisation of Higher Education
Elspeth Jones
December 11 - 16, 2017
Diversity, Inclusion and Internationalisation of the Curriculum at Home
Elspeth Jones

Spanish
4-9 septiembre 2017
Principales Fuentes de Financiación de Proyectos en el Espacio Euro-Latinoamericano de Educación Superior
Carlos Taquechel
25-30 septiembre 2017
Introducción a la Gestión de Proyectos para Programas Europeos
Carlos Taquechel
Octubre 23-28, 2017
Auto-evaluación, Aseguramiento de la Calidad e Internacionalización
Hans de Wit
Febrero 12-17, 2018
La Gestión de la Internacionalización Institucional
Hans de Wit
Abril 9-14, 2018
La Integración de una Dimensión Internacional e Intercultural en el Ámbito Académico de las IES
Hans de Wit
We offer educational institution strategic personnel courses in the following areas:
Funding for Internationalization
Strategic Mobility
Quality and Internationalization
Management of Internationalization
Internationalization of Research
Internationalization of the Curriculum
Internationalization Strategic Planning
Technology and Internationalization
International Cooperation
Internationalization at Home
Comprehensive Internationalization
Course availability is limited. Each scheduled course is available only to ONE institution. Max. 20 participants from the same institution per course.
Duration of a course: 6 days (Monday to Saturday)
Maximum 20 participants from the same institution
Online through the USMEXFUSION Academy educational platform
Asynchronous courses. Participants do NOT have to be online at specific times. They carry out the activities in times that their agendas allow:
They see a video presentation provided by the expert (video pre-recorded and made exclusively for each course)
Read electronic materials shared by the expert
Interact with the expert and with other participants through discussion forums every day
Cost of a course (includes 15-20 participants from the same institution):
In Mexico: 35,000 pesos + IVA
Outside Mexico: USD 2,200
To reserve a course the institution must have paid 50% or the total cost of the course with a minimum of 3 weeks prior to the course start date. Reserve a course for your institution now by contacting Carlos Huerta at carlos@usmexfusion.org
Member Institutions of AMPEI, FCIE, UDUAL, Partners of the Americas, CONAHEC, AUALCPI, CCID, and CCIE receive a 10% off discount
Experts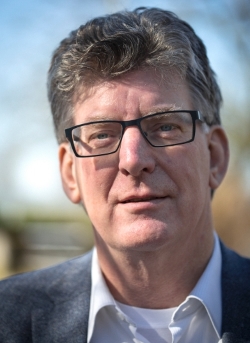 Hans de Wit
Dr. de Wit earned his bachelors, masters and PhD degrees from the University of Amsterdam. He is the Director of the Center for International Higher Education at Boston College. He is a globally recognized scholar in the internationalization of higher education. He is founding member and past president of the European Association for International Education (EAIE). He is a member of the Internationalisation Advisory Boards of Stenden University of Applied Sciences in The Netherlands, the University of Göttingen in Germany, the People's Friendship University RUDN in Russia, the Universidad Cooperativa in Medellin, Colombia, and the Center for Higher Education Internationalisation at the Catholic University in Milan, Italy. He is a Research Associate at the Unit for Higher Education Internationalisation in the Developing World at the Nelson Mandela Metropolitan University (NMMU), Port Elizabeth, South Africa, and the Amsterdam University of Applied Sciences. He has received several awards: EAIE (1999 and 2008), NAFSA (2002), CIEE (2004 and 2006), University of Amsterdam (2006), AIEA (2006 and 2013) and AMPEI (2014).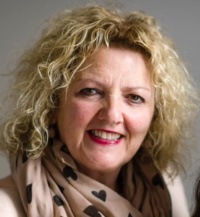 Elspeth Jones
Elspeth Jones is Emerita Professor of the Internationalisation of Higher Education, Leeds Beckett University, UK and Honorary Visiting Fellow, Centre for Higher Education Internationalisation, Università Cattolica del Sacro Cuore, Milan. With over 35 years in international education, her specialisms include personal, professional and employability outcomes from international mobility, strategic leadership, internationalisation of the curriculum at home and abroad, global citizenship and intercultural competence development. Elspeth is Chair of the European Association for International Education's Expert Community on Internationalisation at Home and Visiting Professor at several European universities. She has published widely and is series editor for Internationalization in Higher Education (Routledge). She is a member of the Editorial Board of the Journal of Studies in International Education and winner of the EAIE's Tony Adams Award for Excellence in Research.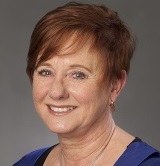 Betty Leask
Betty Leask is an internationally respected leader in internationalization of the curriculum, an area in which she has researched and published extensively since 2001. She is currently Professor of Internationalization and Pro Vice-Chancellor Teaching and Learning at La Trobe University, Melbourne where she leads curriculum innovation and change across the institution. Her national teaching fellowship on Internationalization of the Curriculum in Action (2010) engaged academic staff in different disciplines in internationalization of the curriculum (www.ioc.global ). This work resulted in the development of a conceptual framework of internationalization of the curriculum of relevance to university and disciplinary leaders, scholars, curriculum designers and teachers and a number of related publications, including her latest book, Internationalization of the Curriculum, published in 2015 by Routledge. Professor Leask is Editor-in-Chief of the Journal of Studies in International Education and Honorary Visiting Researcher at the Centre for Higher Education Internationalization, Universita Cattolica del Sacre Cuore in Milan.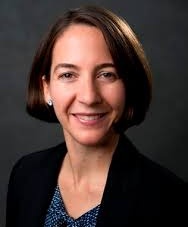 Laura E. Rumbley
Laura E. Rumbley is associate director of the Boston College Center for International Higher Education, and is also an assistant professor of the practice in the graduate program in higher education administration at the same institution. Laura was previously deputy director of the Academic Cooperation Association (ACA), a Brussels-based think tank focused on issues of internationalization and innovation in European higher education. She has authored and co-authored a number of publications, including the foundational document for the 2009 UNESCO World Conference on Higher Education, Trends in Global Higher Education: Tracking an Academic Revolution. Laura currently serves as co-editor of the Journal of Studies in International Education. She is active in the European Association for International Education (EAIE), where she is chair of the Publications Committee.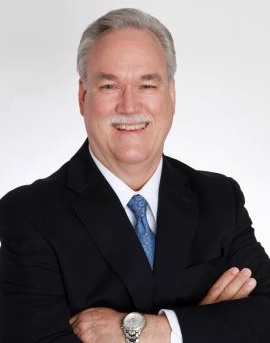 Dr. Matthews holds a BA in History, MEd in community college teaching/Latin American Studies and PhD in Higher Education Administration. He is an international education consultant and a Community Colleges for International Development (CCID) personal associate. Executive experience includes: Scholar-in-Residence Latin American Fulbright Program; Director of Development, Center for International Business Education; Florida-Caribbean Institute, and Associate Vice President for Global Education at Daytona State College. He administered the U.S. State Department's Community College Initiative. He was instrumental in developing the first community college in the Dominican Republic and upgrading and rebranding the Bahamas Technical Vocational Institute. He has published and presented on international education, the development of the community college model worldwide and international education strategic planning.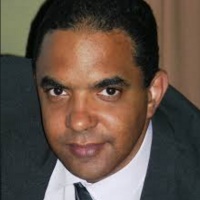 Carlos Alberto Vigil Taquechel
Carlos Alberto Vigil Taquechel is a consultant in internationalization and international higher education cooperation. He is a graduate in the field of international relations and has a long experience in management of university projects. His career has focused in the field of higher education in the context of the institutional relations of the European Union and Latin America. He has coordinated and actively participated in programs, projects and actions of international higher education cooperation in the Euro-Latin American space of higher education. He was coordinator of the Office of International Projects of the Ministry of Higher Education of Cuba. As a consultant he has given courses on project management at several universities in Latin America. He is an evaluator of the Horizon 2020 Program of the EU.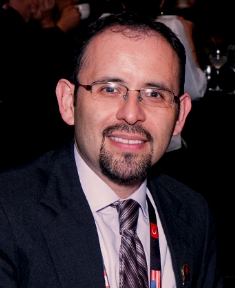 Carlos S. Huerta Jimenez
Carlos Huerta has over 18 years of teaching experience in both Mexico and the United States. Partnering with the Vice Director of USMEXFUSION, and consulting with other experts, he created multiple open access resources, including Si3®, a System for Institutional Comprehensive Internationalization and STEMP®, an innovative teaching method created to empower students in the classroom. He has successfully piloted STEMP® in over 30 classrooms at both public and private higher education institutions in Mexico. He holds a BA in Modern Languages with an emphasis on English language teaching and translation and earned an MA in HEI Administration. Note: STEMP® can be implemented with the support of textbooks and it can also be implemented without textbooks.
Payment Information
Online Secure Payment
2Checkout.com Inc. or 2CO (Ohio, USA) is a payment facilitator for goods and services provided by USMEXFUSION AC.
2CO lets you choose your language and your currency. You can use a Credit/Debit Card & PayPal. No processing fees are added.
Previous to making a payment through 2CO you will receive an invoince and a payment link from USMEXFUSION.

International (outside of Mexico) Wire Transfer in US dollars
Beneficiary Bank: Scotiabank Inverlat SA
SWIFT: MBC0MXMM
ABBA: 21000021
Name of Recipient: USMEXFUSION AC
Account Number: 04306573010
CLABE: 044670043065730108
Address: Blvd. Sto. Tomas 220 Edif. G6 Lomas del Marmol
City: Puebla
State: Puebla
Country: Mexico
Zip Code: 72574
If Intermediary Bank information is required: JP Morgan Chase Bank
New York, N.Y.
SWIFT: CHASUS33
ABA 021000021
Important: Once payment has been made, please send us an email with a scan or screenshot of the payment details at info@usmexfusion.org
Domestic (Mexico) Electronic Transfer / Bank Deposit (MXN Pesos)
Bank: Scotiabank Inverlat SA
Name of Recipient: USMEXFUSION AC
RFC: USM131008F33
Account Number: 04306573010
CLABE: 044670043065730108
Important: Once your payment has been made, please send us an email with a scan or screenshot of the deposit/transfer details at info@usmexfusion.org